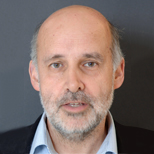 Prof. Robert Tozer
Visiting Professor
Engineering / Mechanical Engineering and Design
Prof. Robert Tozer is an expert in mission critical facilities reliability and energy strategies, assessments, training and workshop facilitation and recipient of Datacenter Dynamics LATAM award for Outstanding Contribution to Industry in 2012. Fully conversant with theoretical tools (fault tree analysis, functional block diagrams, fault mode effect and criticality analysis, verification schedules and mathematical modelling), as well as with practical aspects of business, including change management of project team and client engineering and maintenance staff to analyse / understand mission critical systems and their inherent risks.
He developed innovative new tools and methodologies to address practical problems and help clients manage energy efficiency and risk during data centre design, commissioning, handover and operation. Experience at York and PhD in absorption refrigeration provided background for his expertise in troubleshooting chilled water systems. Robert is a regular presenter at conferences and seminars and participant in several technical committees (ASHRAE, CIBSE, BREEAM, The Green Grid, and European Code of Conduct) and author of several articles, white papers and blogs.
Robert is a Visiting Professor at London South Bank University and author of over sixty technical and conference papers on data centre energy efficiency and reliability, free cooling systems, sustainability, thermo-economics, trigeneration and received Institute of Refrigeration prize in 2002 with Prof. Graeme Maidment. On behalf of Operational Intelligence and Entel Chile he received the CIBSE Building Performance Award for the best training programme.2015.
Robert is a Director of Operational Intelligence, a company of engineering consultants set up in 2011 to provide training on reliability and energy efficiency of data centres operations and design teams. Training involves workshop, taught classroom modes and mentoring of students. OI's clients include blue-chip organisations for whom training has been provided worldwide. Robert also provides training for DC Pro in the UK and many international locations (particularly Spanish speaking countries) since 2011. The courses typically are two or three day courses on data centre design awareness, energy efficiency, and cooling systems.
During the late 90's Robert was a visiting lecturer at University College London, lecturing on absorption refrigeration for their MSc course in Refrigeration. He has been a visiting fellow with LBSU over the last 20 years (School of the Built Environment) supervising research students, participating in research projects and guest lecturing on Data Centres. Prior to 1989, while living in Argentina, Robert taught GCSE Maths and Physics and AS Maths in an English School for five years as a part time job.
Robert's h-index in Google Scholar is 16, however he is not an academic by career, and has worked in industry full time all his life. From the early 1990's Robert's research (part time MSc project and PhD thesis) was focussed on the thermodynamics of absorption refrigeration and its applications to cold generation cycles, i.e. trigeneration. After completing his PhD at LSBU he became a Visiting Fellow at LSBU where he was external supervisor to 5 PhD students. In industry his work became predominantly related to data centres (reliability, design, energy efficiency, resilience, operations optimisation, commissioning, sustainability, etc.) and the research work in this area was either self-funded or related in a way to the organisations goals. Hence, roughly 50% of the nearly 1000 citations and over 60 papers are related to data centres. This includes 5 patents at HP.
Robert is the founder of Operational Intelligence (OI), which was set up with his two business partners (Sophia Flucker and David Cameron) in 2011. Operational Intelligence offers services to reduce data centre risk, energy and cost through development of existing operational resources and expertise. OI are data centre specialists and work with operational teams to minimize their total cost of ownership. OI combine top-down and bottom-up approaches, working with the management team to identify issues and alongside the onsite team to implement changes. OI work with enterprise, collocation and hosted facilities. Clients include various global blue chip companies from a range of industries.
The OI team has experience delivering projects around the world and regularly present at international conferences. Robert is considered one of the world's most preeminent data centre cooling experts. Robert's wide and extended experience in the Mission Critical Facilities industry working on design, reliability, energy efficiency and commissioning together with his academic achievements have provided him with the theoretical and practical tools to develop innovative solutions. These include free cooling designs, commissioning strategies, air management metrics and data centre energy assessment tools. Robert is currently semi-retired from OI where he works 50% part time.