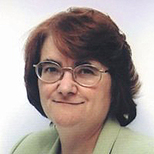 Prof. Sara Chandler
Visiting Professor in Clinical Legal Education
Law and Social Sciences / Law
Professor Sara Chandler is a housing solicitor specialising in landlord and tenant law. She works in London South Bank University's (LSBU) Legal Advice Clinic, which provides free advice to members of the public in areas of social welfare law, particularly in housing, employment, social security and debt. Second Year law students from LSBU work as volunteers in the Clinic, assisting members of the public with legal research and advice. They are supervised by Sara and other members of Law staff.
In 2016, Sara was bestowed with an Honorary QC. She was recommended for her work on pro bono and human rights.
In September 2013, Sara set up the Lambeth County Court Help Desk where she supervises LSBU students who assist members of the public with court forms, fees and procedures. She encourages learning through practical experience and a reflective approach. She also organises employability sessions with practitioners from many different fields of law and runs workshops with students to enhance their employability.
She previously worked in Law Centres (1982 to 1992 and again 1998 to 2003) and legal aid firms (Glazer Delmar 1993 to 1995 and HCL Hanne & Co 1995 to 1998). From 1974 to 1980 she worked as a bilingual social worker with refugees from Chile, and qualified as a social worker at South Bank Polytechnic (1980 to 1982). She was the senior Supervising Solicitor at the College of Law, Store Street's legal Advice Centre from 2003 to 2005, and then she became the College of Law's Director of Pro Bono (2005 to 2008). In 2008 she became an Associate Professor and in 2010, a Professor of Clinical legal Education. She left the College of Law in 2012 to join LSBU.
Sara is a member of the Law Society Council and represents solicitors in the voluntary sector (including university law clinics and law centres). She is Vice President of the Federation of European Bar Associations.
She has extensive experience of working with law societies and bar associations, lawyers in Uganda, Zambia and Nigeria, and more recently in support of human rights lawyers in Colombia. She is Chair of the Colombia Caravan UK Lawyers Group, a small UK based charity providing support for lawyers at risk in Colombia and a trustee of the Law Society Charity, The Access to Justice Foundation, and the Graham Turnball Awards. She is also a trustee and member of the Management Committee of the Central London Law Centre.
Sara has professional affiliations with:
The Law Society Council
The Human Rights Commission of the Federation of European Bar Associations
The Colombia Caravan UK Lawyers Group
The Access to Justice Foundation
The Graham Turnball Awards
The Central London Law Centre
The Federation of European Bar Associations
Lambeth County Court
Sara is involved in a number of professional external activities in the field of Law. She is a:
Member of the Law Society Council and represents solicitors in the voluntary sector (including university law clinics and Law Centres).
Vice President of the Federation of European Bar Associations.
Chair of the Colombia Caravan UK Lawyers Group
Member of Law Society's Human Rights Commission
Trustee of The Access to Justice Foundation
Trustee of the Graham Turnball Awards
Trustee of the Management Committee at the Central London Law Centre