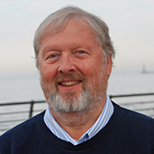 Prof. Peter Fidler
Independent Governor
Professor Peter Fidler was the Vice Chancellor and Chief Executive of the University of Sunderland for 15 years from 1999 -2015. He was previously Deputy Vice Chancellor of Oxford Brookes University, and he has extensive experience across leadership and management of higher education and Universities. His professional and academic career encompassed teaching, research and consultancy in urban regeneration, and in urban and environmental planning.
He has academic qualifications in town planning, urban studies and sociology; he holds an honorary doctorate in education and is an Emeritus Professor and a Chartered Town Planner.
Professor Fidler is a highly experienced independent Non-executive Director having served on Boards in the business, health, technology ,education and cultural sectors. These include the North East Local Enterprise Authority Partnership, Northumberland Tyne and Wear Strategic Health Authority; North East Strategic Health Authority; and North of England Strategic Health Authority; Codeworks; Sunderland Arc Urban Regeneration Company and Sunderland Business Ltd.
He has significant experience in the area of children's services, schools and further education having served on the Boards of 360 Academy Sunderland, Redhouse Academy Sunderland, City of Sunderland College and Chair of Board of Beacon Of Light School Sunderland. He is an independent non executive director of Together for Children.
Professor Fidler was awarded MBE for services to Town Planning and the Inner City, and subsequently CBE for services to Higher Education. He is a Patron of Age Concern Sunderland; a Senate Member of Management Development Institute of Singapore (MDIS) and a Trustee of Live Theatre Newcastle.