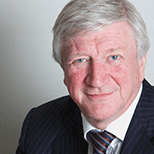 Prof. Neil Gorman
Independent Governor
Professor Neil Gorman joined LSBU's Board of Governors in March 2014 and is a member of our Policy and Resources Committee.
Professor Gorman became Vice-Chancellor of Nottingham Trent University in 2003 and retired on 31 July 2014. He is an international authority in veterinary science with a particular emphasis on comparative immunology and oncology.
Following the award of his doctorate, he taught at both the University of Cambridge and the University of Florida, with visiting professorships at Michigan State University and the University of Sydney. In 1986, he was appointed to the Chair of Veterinary Surgery at the University of Glasgow.
In 1993, he joined Mars Incorporated, where he was part of the team leading the Company's international research and development. In 2001, Professor Gorman was promoted to the post of Global Director of Science and Technology Platforms.
Professor Gorman has also made a significant contribution to the veterinary profession through his work with the Royal College of Veterinary Surgeons (RCVS). Professor Gorman was a council member of the RCVS for twenty years (1990-2010) and served on almost all of the RCVS' committees. During 1997-98, Professor Gorman was RCVS President.
In 2001, as Chair of the RCVS Education Strategy Steering Group, Professor Gorman co-authored 'Veterinary Education and Training: A Framework for 2010 and Beyond'. Professor Gorman also led the development of the future education strategy for the veterinary profession in the UK 2010-2020.
Professor Gorman has also served on a number of review bodies - including panel membership in the Research Assessment Exercise of 2001 - and on advisory bodies such as those of the Wellcome Trust and the Biotechnology and Biological Sciences Research Council (BBSRC).
Professor Gorman has received numerous awards for his contribution to veterinary science, including an honorary DVMS from the University of Glasgow in 2004, an honorary DVSc from the University of Liverpool in 2006, and an honorary DVetMed from the Royal Veterinary College in 2012. Professor Gorman has also been elected an Honorary Fellow of Wolfson College, Cambridge, and he is a Trustee of Oakham School.