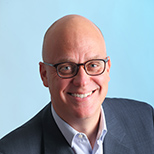 Prof. Marcantonio Spada
Professor of Addictive Behaviours and Mental Health; Course Director, MSc Addiction Psychology and Counselling
Applied Sciences / Psychology
Marcantonio Spada is Professor of Addictive Behaviours and Mental Health in the School of Applied Sciences at London South Bank University where he is Deputy Lead of the Centre for Addictive Behaviours Research and Course Director of the MSc Addiction Psychology and Counselling. Professor Spada also serves as both Editor-in-Chief of Addictive Behaviors and Addictive Behaviors Reports, and as Associate Editor of Clinical Psychology & Psychotherapy.
Prior to his current academic appointment, he was Professor of Psychological Therapies in the School of Health and Social Care at London South Bank University and Consultant and Trust Lead in Cognitive Behaviour Therapy (CBT) for North East London NHS Foundation Trust. Before joining London South Bank University Professor Spada held Principal Lectureships in Psychology at the University of Roehampton and at London Metropolitan University.
Professor Spada has made a significant contribution to the understanding of the metacognitive mechanisms underlying general vulnerability to addictive behaviours (alcohol use, gambling, nicotine use, and engagement with technology). In this area he has conducted seminal studies that have identified the key role played by metacognitions in the maintenance of such behaviours and has also defined and shaped the novel concept of 'desire thinking', a third form of perseverative thinking (beyond rumination and worry) which is linked to the persistence and escalation of craving. This body of work has led to the development of a novel clinical model which integrates knowledge on attention, perseverative thinking and metacognition into a single 'architecture' aimed at explaining the unfolding of addictive behaviour and the application of metacognitive focused techniques in its treatment. Both the British Psychological Society and the British Association for Behavioural and Cognitive Psychotherapies awarded Professor Spada a fellowship in recognition of his work.
Professor Spada is now leading research on testing the efficacy of metacognitive focused therapy protocols for addictive behaviours.
BSc Psychology
Introducing Real World Psychology
Psychology of Addictive Behaviour
Psychology of Mental Health and Distress
Psychology of Thinking and Communication
MSc Addiction Psychology and Counselling
Therapeutic Counselling Theory and Practice
MSc Mental Health and Clinical Psychology
Introduction to Clinical Skills
MSc Psychology
Thinking, Intelligence, and Communication
Accredited CBT practitioner and Fellow, British Association for Behavioural and Cognitive Psychotherapies
Associate Editor, Clinical Psychology & Psychotherapy
Chartered Psychologist and Fellow, British Psychological Society
Editor-in-Chief, Addictive Behaviors
Editor-in-Chief, Addictive Behaviors Reports
Editorial Board Member, Journal of Behavioral Addictions, and Journal of Rational-Emotive and Cognitive Behavior Therapy
Fellow, Advance Higher Education
Member, International Society for the Study of Behavioral Addictions
Member, Society for the Study of Addiction
Registered MCT practitioner, Metacognitive Therapy Institute