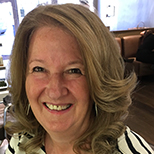 Prof. Jane Wills
Director of Research and Enterprise; Professor of Health Promotion
Health and Social Care / Primary and Social Care
Jane Wills is Professor of Health Promotion in the School of Health and Social Care and also Director of the Centre for Applied Research in Improvement and Innovation (CApRII).
She has over 25 years of experience of teaching public health and health promotion and is also the author of the best-selling textbook 'Foundations for Health Promotion', which is translated into five languages and is on the core curriculum of medicine, nursing and health studies in many countries.
Her research focuses on health education and health literacy and behavioural interventions particularly in relation to obesity.
Jane's teaching interests over the last 25 years have been in health policy, health promotion and public health. She is a trained counsellor and also teaches motivational interviewing and counselling skills to health care professionals. She has also held numerous external examiner and independent assessor posts, maintaining the discipline of health promotion.

Initially qualifying as a teacher, she has a strong interest in pedagogy and student development, regularly publishing with students. She is a prolific academic author having established an accessible and authoritative style for health textbooks that aim to develop confident, independent learners.
Part of Jane's current funded research focuses on workforce development and innovations in new roles including 'Making Every Contact Count'.

Jane is also working on workplace health projects including the contribution of the NHS workplace to the health and wellbeing of staff. Building on a strong track record in the School of Health and Social Care for working with local partners and communities, the other major part of Jane's research is project and service evaluations. These have included a scoping and needs assessment to inform a local obesity strategy and an evaluation of the Troubled Families programme.
Jane also has several doctoral students working on a range of topics including nurses' health, health literacy, workplace health and the settings approach to health promotion.
Fellow of the Royal Society of Public Health
Visiting Professor, Southeast University, Nanjing, China
Visiting Lecturer University of Aarhus, Denmark; University of Athens, Greece; University of Liverpool