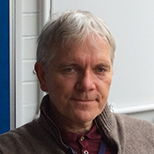 Paul Thompson
Senior Lecturer; Course Director, MSc International Health Services and Hospital Management
Business / Management, Marketing and People
Paul Thompson is a Senior Lecturer in the fields of Organisational Behaviours, Human Resources and Management.
Prior to joining LSBU in 2009, Paul held senior positions in charities, health and social care, with publications in these fields.
Paul teaches in the fields of health and social care, leadership, management and governance. He is Course Director for the MSc International Health Services and Hospital Management, and Module Leader for the modules "Management and Leadership", "Strategic Management", "Management in Action" and "Governance".
Paul maintains research interests in creativity and spirituality.
Paul is a registered social worker with the Health Care Professions Council, and a Specialist Advisor with the Care Quality Commission.