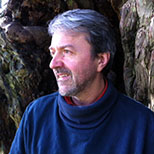 Dr Paul Maiteny
Sessional Lecturer, Education for Sustainability
Law and Social Sciences / Social Sciences
Dr Maiteny is an ecologist, anthropologist, transpersonal psychotherapist in private practice, and independent researcher. He has worked in ecological education and research for thirty years, held research fellowships at Oxford and Open Universities, and tutored Education for Sustainability at LSBU since 1996.
For over twenty years, Dr Maiteny has researched, written and spoken widely on psycho-spiritual and cultural dimensions of ecology, sustainability, learning, and behaviour. He integrates scientific and mytho-religious ways of knowing in seeking to understand the evolving role of the human, person and species, as intrinsic to the ecosystem.
Dr Maiteny's teaching includes:
Science and Culture in Education for Sustainability; Theories and Perspectives in Environment and Development (MSc Education for Sustainability)
Psychotherapeutic research methods (Masters level)
Transpersonal Ecopsychology (Masters level)
Dr Maiteny pursues research in:
Psycho-cultural and psycho-spiritual causes, constraints and consequences of ecologically destructive human behaviour
Psycho-cultural and psycho-spiritual catalysts and learning for emotionally meaningful, and therefore long-term, pro-sustainability behaviour change
He looks for clues to both of the above in ancient writings such as religious scripture, and consideration of psycho-cultural reasons as to why, for millennia, humans have been unable to heed the warning signs about consequences.
Dr Maiteny is a member of the United Kingdom Council for Psychotherapy.
Dr Maiteny is involved various research, media and lifestyle organisations linking psychology, culture and psycho-spirituality, with behaviour change in favour of ecological sustainability. Groups include the Climate Psychology Alliance, Psychotherapists and Counsellors for Social Responsibility, and the British Teilhard Association.