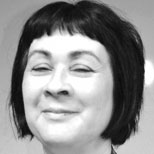 Nik Maroney
Mental Health Nurse
Health and Social Care / Mental Health and Learning Disability
Nik Maroney is part of the Health and Social Care team and a registered mental health nurse, CBT therapist and mindful teacher and has particular interests in mindful teaching, developing mindful approaches with students and communities in need.
Nik has an MSc In mindful practice and a PG Dip in Cognitive Behavioural Therapies and has been a recent addition to the Health and Social Care team. She is interested in mindful practice and how we can adopt more mindful ways of teaching. She has worked as a cognitive behavioural therapist and mindful teacher in the NHS and leads mindful workshops for NHS trusts. She had a particular interest in working with communities in need and is currently working on research with mindfulness in the prison population. As part of that interest, she believes in establishing a nursing protocol which nurtures a mindful approach for students, encouraging students to develop presence and deep listening skills.
Nik Maroney teaches in the School of Health and Social Care. She teaches on the context of mental health, challenging presentations and clinical skills.
Nik Maroney is interested in mindful approaches, with reference to mindfulness based cognitive therapy, and how to incorporate themes of compassion and body work to overcome trauma. She has worked around creatively thinking about adaptations of a mindful approach with seniors.
NMC - registered mental health nurse
BABCP - registered CBT therapist
BUPA - registered CBT consultant