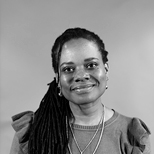 Michelle Steptoe
Senior Lecturer in Midwifery
Health and Social Care / Adult Nursing and Midwifery
Michelle has been a midwife for 24 years and in higher education for the last 14, achieving her MA in Academic Practice in 2010 and Senior Fellowship of the HEA in 2016 and is a registered teacher with the NMC.
During her career, Michelle has had various innovative roles, focussing on developing evidence based trust guidelines and standards, staff development, supporting and promoting home birth as a Supervisor of Midwives and latterly as a qualified hypnobirthing teacher.
Michelle's clinical interests lie in promoting normality through providing woman centred care and is linked to UCLH Trust where she supports students and mentors in their development. Her academic interests lie in ensuring that students engage in the assessment feedback process to ensure that they achieve to the best of their ability. She is working on various projects which will help students with this and in securing employment at the end of their programme.
Michelle has worked with the RCM as an Education Advisor and is currently part of the NMC consultation on developing the new nursing and midwifery standards for education.