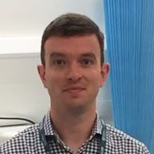 Michael Mansfield
Senior Lecturer in Physiotherapy
Health and Social Care / Allied Health Sciences
Michael Mansfield joined London South Bank University (LSBU) in 2017 as a Senior Lecturer and Course Director for the Physiotherapy courses. Michael has previously worked as a Specialist Musculoskeletal Physiotherapist and Advanced Care Practitioner (Extended Scope Physiotherapist) clinician across multiple healthcare settings including the National Health Service (NHS), private, charity and sporting settings.
He has also worked in an innovative role between a large London NHS Foundation Trust and Higher Education Institution as an Education Development Physiotherapist.
Michael qualified from the University of Hertfordshire with a BSc (Hons) in Physiotherapy in 2006 and subsequently completed his MSc Advanced Neuromusculoskeletal Physiotherapy (MACP Approved) at University of Hertfordshire in 2013.
Michael has a wide range of teaching and research interests including pain science, physical activity, musculoskeletal systems and systematic review methodology.
Michael's research has focussed on pain science, physical activity and musculoskeletal physiotherapy.
He has supervised post registration students on MSc Advanced Neuromusculoskeletal Physiotherapy programmes.
Michael also has a particular interest in pain mechanisms, receptor fields and synthesising literature through systematic reviews and meta-analysis.
Registered member of the Health and Care Professions Council (HCPC)
Member of the Chartered Society of Physiotherapy (MCSP)
Member of the Musculoskeletal Association of Chartered Physiotherapists (MMACP)
Committee member of Physiotherapy Research Society