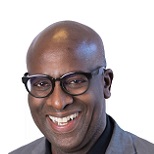 Michael Bedward
Lecturer in Innovation, Enterprise and Entrepreneurship
Business / Business and Enterprise
Michael Bedward, MBA, FHEA, FRSA, is a lecturer in Innovation, Enterprise and Entrepreneurship within the Division of Business and Enterprise, London South Bank Business. He is the Course Director for the BA (Hons) Business Management with Business Practice (Apprenticeship) (PT) and the Cert HE Associate Project Manager (Apprenticeship) (PT). Michael is also the Small Business Charter, Staff Enterprise and Business Summer School lead for the School of Business.
In his former academic roles, Michael worked as a Teaching Fellow at King's College London, as an Associate Lecturer, for the Faculty of Media, University of the Arts London, Innovation Tutor at Central Saint Martins and as a Business Creation Facilitator for The Enterprise Exchange at Kingston University, London.
Michael has also worked as a Visiting Lecturer internationally, delivering undergraduate Summer Schools over a five-year period in India (Mumbai and Delhi) and Indonesia (Jakarta), and for the Centre for Entrepreneurship, Insper (the Institute for Education and Research) and Universidade Potiguar-UnP Laureate International Universities, Natal, Brazil.
His industry experience spans working as an Independent Creative Industries Business Consultant in the UK (London) and Brazil (Sao Paulo), a Business Support Manager for the National Endowment for Science, Technology and the Arts (NESTA), a Development Executive (Digital Media), East Midlands Media Investment (EMMI) East Midlands Media, a European Channel Manager and Executive Producer within the telecoms sector (working for both Vodafone and ntl: Interactive Services) and working as a Project Manager, Television and Radio Producer for the BBC.
Innovation and Enterprise (Business Foundation) and the Concepts of Management (BA Business Management, Year 1).
Module leader for the Entrepreneurial Mind-set: Business Discovery and Development (BA Business Management, Year 2); and Enterprise and
Entrepreneurial Management (MSc International Business Management FT, PgCert Global Entrepreneurship).
Module Leader of Creativity, Enterprise and Innovation, a core module within the postgraduate teaching framework.
In his past research, Michael specialised in the internationalisation of the curriculum with a particular focus on the Entrepreneurship curriculum. His current area of research investigates digital skills and how they can be embedded into the HE Business Curriculum.
Michael Bedward is a Fellow of the Higher Education Academy, a Fellow of the Royal Society for the encouragement of Arts, Manufactures and Commerce (RSA), Small Firms Enterprise Development Initiative (SFEDI) Accredited Business Adviser, a Member of the Institute for Learning (Post Compulsory Education and Training), an Associate of the Institute of Business Consulting and an Affiliate membership of the Chartered Management Institute (CMI).
Former Member of the Board of Trustees for Cockpit Arts (2009-2018).