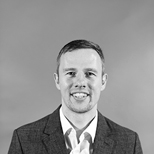 Mark Thomas
Senior Lecturer in Chiropractic
Health and Social Care / Allied Health Sciences
Mark joined London South Bank University in 2018 as a Senior Lecturer within the department of Allied Health Sciences to teach on the Chiropractic Integrated Masters (MChiro) course.
Mark qualified as a Chiropractor in 2009 from the Welsh Institute of Chiropractic (University of South Wales) and worked for several years in private practice. In 2014, he obtained an MSc in Rehabilitation Science from the University of Brighton. He has worked as a rehabilitation consultant for a private medical insurance company setting up an advanced level practitioner triage service. His most recent clinical role prior to starting at LSBU was managing a multidisciplinary physical therapy department within a private hospital in Kent (KIMS Hospital).
Mark teaches on the Chiropractic Integrated Masters (MChiro) course. He is the module lead for Normal Radiographic Anatomy and Psychology & Behavioural Science as well as teaching on the Chiropractic 1 module.
Member of the British Chiropractic Association
Member of the Royal College of Chiropractors
Additional membership of the Royal College of Chiropractors specialised Pain Faculty
Mark is a Test of Competence Assessor for the General Chiropractic Council (GCC) responsible for assessing the competency of overseas applicants applying to be registered with the GCC, the statutory regulatory body for chiropractic within the UK.