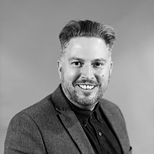 Mark Spreckley
Lecturer in Physiotherapy
Health and Social Care / Allied Health Sciences
Mark Spreckley has a clinical background in Physiotherapy and Master's degrees in Ergonomics (MSc), Business Administration (MBA) and Research (MRes). He has extensive experience in healthcare management and has undertaken research in a range of national and international public health settings. In the summer of 2018, he successfully completed the Doctor of Public Health Programme within the International Centre for Evidence in Disability at the London School of Hygiene & Tropical Medicine.
Mark has previous experience of post-graduate teaching at the London School of Hygiene & Tropical Medicine and University College London. In September 2018, Mark joined London South Bank University within the School of Health and Social Care, a full-time lectureship role contributing to the BSc and MSc Physiotherapy Programmes. Mark is the Admissions Tutor for new entrants and the Module Lead for Functional Anatomy and Kinesiology and Integrated Care.
Mark's research interests are within public health, disability, risk and disaster reduction, and management.
Mark is registered with the Health and Care Professions Council.