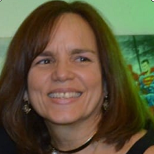 Dr Maria Astrid Centeno
Petroleum Engineering Senior Lecturer
Engineering / Chemical and Energy Engineering
Dr Maria Astrid Centeno is a Senior Lecturer who has more than 13 years of professional experience working in the Oil and Gas industry finding technological solutions for challenging problems in well construction operations. She also has nine years of experience in the academic area, and has completed her PhD research studies in Chemical Enhanced Oil Recovery using alkalis, surfactants and polymers. She is the course director of the MSc Petroleum Engineering, as well as the academic integrity coordinator of the division of Chemical and Energy Engineering. Her research interests are in Enhanced Oil Recovery, CO2 injection and carbon capture
Modules Level 5, 6 and 7:
"Geoscience, Drilling and Logging", Level 5,
"Petroleum Processes and Control", Level 6,
"Engineering Design Project", Level 7,
"Drilling and Completion", Level 7
"Field Development Plan", Level 7,
Research interest in Enhanced Oil Recovery technologies, and mechanism of CO2 injection for Carbon Capture.
See Maria's publications at LSBU Open Research
Society of Petroleum Engineering (SPE)
Energy Institute
Fellow of the Higher Education Academy
Maria Astrid is SPE Student Chapters Liaison for the SPE London Section https://www.spe-london.org/about/executive-bios/
She has participated on different 5K and 10K runs organized to support Cancer research, Watford and Herts Hospices.
She also plays tennis and enjoy music.