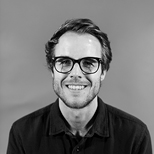 Luke Murray
Head of Department of Architecture
Built Environment and Architecture / Architecture
Luke Murray is Course Director of the MArch: Master of Architecture.
Luke currently co-leads postgraduate design studio 23 at the Masters level of study, focused on innovation in design. His interests are focused on the development of design studio projects and the integration of technology within award projects.
Further to this, Luke is also a link tutor for the University's partnership with the British University Egypt, providing quality assurance on the Architectural Engineering, Civil Engineering and the Civil Engineering and Construction Management courses.
As MArch: Master of Architecture Course Director, Luke is responsible for:
provide academic leadership on the masters course
module coordination of Design 401, 402, & 403
module coordination of Technology 5: Lecture Series & Technical Thesis
attending MArch design studio juries, assisting with S1 and S2 MArch moderation and marking standards across modules
Interviewing prospective students as part of academic admissions
Luke centres his teaching activities around the architecture design studio as a space to encourage and develop student projects focused on innovation in architecture, through discussions on cultural, political, theoretical and technological thinking.
Luke's work at LSBU includes:
Co-leading Design Studio 23
Leading Technology 5: Lecture series and Technical Thesis module
Design 401, 402, and 403 module leader
2 days/week: individual design studio tutor for Studio 23 students
Postgraduate architecture admissions, admissions officer to process new enquiries
Postgraduate architecture design juries (interim and final), assessment, moderation
Luke's research interests include:
structure as space
architecture and geometry
new materials and production techniques
philosophy of design and representation
Luke is dedicated to the education of students who will succeed in practice, critically challenging architecture for the 21st/22nd century with emphasis on the social, cultural and political climates. Currently Luke is supporting a PhD project on architecture and well-being for the urban city, learning from tradition. Luke has also participated in the Staff Erasmus scheme, teaching at the University of Alicante and has delivered papers at the Urbanism at Borders conference, Robert Gordon University, and the London Centre for Interdisciplinary Research.
Luke is actively involved with the work of the RIBA as an invited panel member for their validations, and has previously visited schools in the U.K. including: Lincoln, Bournemouth and Wolverhampton.
an invited member of UNESCO-UIA validation panel in ENSAM, Montpellier, France
British University Egypt link tutor
a member of the RIBA New Courses Group, considering proposals for new architecture schools to be validated and changes to existing academic frameworks.
Luke has gained some notable practice experience, working at award winning Central London based architecture practices including: Softroom Architects, Squire and Partners, and March & White Design Studio.
Luke has also completed a further master's award in Philosophy, focused on Ancient Philosophy, Continental Theory and the concept of hope. Luke has also recently completed his PGCAP in academic practice and is a Fellow of the Higher Education Academy.