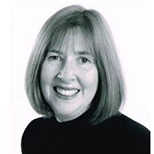 Laura Cunningham
Visiting Fellow, Centre for Educational Research
Laura Cunningham is a Visiting Fellow at the Centre for Educational Research. She is a policy and strategy consultant and former civil servant. She has extensive experience in delivering policy and change in education and children's services, with a particular focus on special educational needs and disability (SEND) reforms, initial teacher training and school leadershi
Laura has a lengthy track record in SEND policy, as Assistant Director for Special Education and Disability and Mental Health in Schools at the Department for Education. She oversaw key reviews such as the Rose Review of Dyslexia, manned changes to special educational needs coordinator (SENCO) legislation, and worked closely with the Lamb Inquiry into parental confidence in SEND. She was instrumental in the early development of SEND Green Paper, which led to the Children and Families Act (2014) and the new SEN Code of practice (2014). Laura led the design and two-year pilot of the Achievement for All Programme 2009-11, which has since been successfully transformed into a national programme.
Since leaving the Department for Education in 2012, Laura has further developed work she began there around the implementation of SEND reforms through the Achievement for All charity. Achievement for All is an independent, not-for-profit charity that aims to improve education outcomes for all vulnerable and disadvantaged children and young people, including those with SEND. The programme has successfully changed the way schools work with children, strengthened their relationship with parents, and improved wider outcomes such as behaviour and attendance and has influenced wider reforms across the system.
Laura was Director of Achievement for All's Ambassador Scheme which now operates across the country. Within Achievement for All, Laura worked closely with Brian Lamb OBE who is a VF in Public Policy at LSBU.
Laura has spoken nationally and internationally on a raft of education reforms. She has sat on numerous and wide ranging education inaugural boards including Future Leaders, Adventure Activities Licensing Authority and National Leaders In Education to name a few.