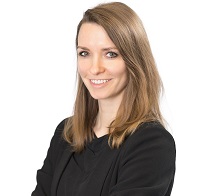 Katrin Franke
Lecturer
Business / Management, Marketing and People
Katrin Franke is the Course Director for the BA (Hons) Digital Marketer Degree Apprenticeship and the Euro-FH International Business Seminar and specialises in teaching consumer behaviour and strategic brand management at both undergraduate and postgraduate level.
She is interested in small brands, behavioural brand loyalty, competitive market structure modelling and strategic brand management. Marketing theory and real-world marketing are often at odds and Katrin is keen to ensure that students develop their critical thinking to make logical deductions on the background of dynamic business environments.
During and after graduating from The University of Technology (Ilmenau, Germany), Katrin spent several years in industry before becoming an academic. Throughout that time she gained experience in small business and management, cross-border joint ventures and integrated international marketing. She also has an MSc in International Marketing (LSBU) and is currently completing her PhD. Before taking up teaching full-time, Katrin joined LSBU in January 2016 as a Visiting Lecturer and, being a proponent of the principles of marketing science, teaches the laws of marketing to students at all levels.
Katrin teaches a variety of undergraduate and postgraduate modules including Principles of Marketing, International Marketing, Marketing Research, Research Methods, International Brand Management and Cross-Cultural Buyer Behaviour, and supervises undergraduate and postgraduate research.
Katrin's research aims to contribute knowledge for a better understanding of how small brands compete. This research involves the scientific replication and extension of empirical norms in purchase behaviour consumer behaviour including benchmarking activities and predictive applications in effective (small) marketing management.