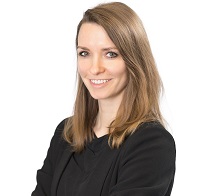 Katrin Franke
Research Student
Business / Management, Marketing and People
Katrin is a PhD research scholar in the Division of Marketing, Management and People. Her main research interests include consumer behaviour and brand management, especially in the context of small brands.
Katrin is also passionate about teaching, and enjoys tapping students' full potential to develop their ability in employing fundamental issues and current theories to become valuable marketers. She is currently a seminar instructor as well as dissertation supervisor in the School of Business.
Before joining LSBU, Katrin worked several years in SME marketing and acquisition teams on how to market ideas and projects within the green energy sector. She maintained a special focus on medium and micro biogas plants, and combined heat and power units.
Katrin's recent work focuses on low share brands and SMEs in order to extend knowledge of predictable structures in repeat-buying. This leads to finding out how marketing works for them, and which behavioural patterns might challenge them most.