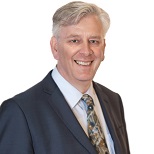 Jonathan Rooks
Senior Lecturer
Jonathan Rooks is an Accountant and a Senior Lecturer in the Division of Accounting & Finance at LSBU Business School. He has been teaching at the University since 2000. He specialises in the teaching of management accounting, including the understanding of the internal operations of a business so that it can best achieve its objectives. Additionally he teaches Research Methods and Taxation.
His Master's was gained researching Environmental Accounting. He is additionally interested in social enterprise and entrepreneurship, and has mentored a number of local start-up businesses and student enterprises at LSBU.
He runs the MSc Corporate Governance, a Master's course that gives membership of the Institute of Chartered Secretaries & Administrators (ICSA).
Teaches Management Accounting at undergraduate and postgraduate levels
Teaches Taxation at undergraduate and research at Master's level
Edits www.ManagementAccounting.info and its associated Facebook feed
Environmental Accounting, Community Libraries
Environmental Accounting as a Predictor of Success: UK Evidence
Jonathan has extensive experience with 23 years as a charity trustee, 8 as chair, with charities involved in heritage, conservation and community libraries.