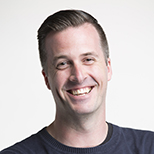 James Binnie
Senior Lecturer; Course Director, BSc Psychological Counselling
Applied Sciences / Psychology
James is a Senior Lecturer in Counselling Psychology. In addition to working at London South Bank University, James also works as a senior psychotherapist in private practice. He has over fifteen years' clinical experience working with people with mental health problems and difficulties in living.
After completing his undergraduate degree in Psychology and Criminology, James spent a year volunteering at a drug and alcohol project in South West London. He then went onto train as a mental health nurse at Kings College London. After successfully completing his training, James started work on an acute psychiatric unit in central London. Wanting more community experience he moved to a day centre in Brixton, part of the South London and Maudsley NHS Trust (SLaM).
As he enjoyed the more therapeutic side of the role, James started a course at Kings College London in Cognitive Behavioural Psychotherapy (what used to be known as the ENB 650 course, developed by Isaac Marks). As the course progressed, James' role changed, and alongside his work as a community psychiatric nurse he had placements in other community teams and with the National Chronic Fatigue Service. After gaining a first class degree with honours James moved to the Borough of Richmond and worked as a cognitive behavioural psychotherapist specialising in early onset psychosis. He was also the team leader of this new service and he received training in family interventions for psychosis. Wanting to vary his experience, James started working in a NHS psychotherapy department in Croydon (SLaM) and worked alongside colleagues from a variety of therapeutic approaches.
After a number of years, James left and began working in a more senior role in the London Borough of Bromley, at the primary care mental health service (IAPT). Whilst in this role, James completed his MSc in Cognitive Behavioural Psychotherapy from Kings College London. His dissertation investigated non-attendance and attrition from psychological therapy.
In addition to his NHS work, James has also worked in private practice with an office in central London for the last eight years. He has worked as a lecturer at Birkbeck College, teaching on the foundation degree in psychodynamic counselling and CBT.
James is a British Association for Behavioural and Cognitive Psychotherapies (BABCP) accredited psychotherapist, supervisor and trainer, a registered Member of the British Association for Counselling and Psychotherapy and a registered mental health nurse with the Nursing and Midwifery Council. He has presented research findings at several conferences including The Psychosis Interdisciplinary Research Group Symposium at the Institute of Psychiatry and also at BABCP conferences.
BSc Psychological Counselling
Counselling Skills 1
Counselling Skills 2
Counselling Studies 1
Counselling Studies 2
BSc Psychology
Counselling Psychology and Psychotherapy
MSc Addiction Psychology and Counselling
Professional Practice in Addiction Counselling
Therapeutic Counselling Theory and Practice
MSc Mental Health and Clinical Psychology
Psychosocial Interventions
Problematic Pornography Use
Clinical case study methodology
Professional identity within mental health services
Training in psychological therapies
Assimilative integration within psychotherapy and counselling
Blending existentialism into a cognitive behavioural approach
Medicalization of psychological therapies
The process of psychotherapy and drop-out
Transition from CAMHS to adult mental health services
Qualitative service evaluation
Refugees and hearing voices
Accredited CBT practitioner, supervisor, and trainer, British Association for Behavioural and Cognitive Psychotherapies
Registered Member, British Association for Counselling and Psychotherapy
Registered Mental Health Nurse, Nursing and Midwifery Council
Senior Fellow, Advance Higher Education