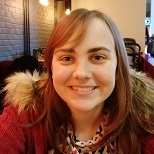 Jaimee Mallion
Lecturer
Applied Sciences / Psychology
Jaimee Mallion is a Lecturer in Psychology. Jaimee completed her BSc in Psychology at University of Kent. She continued her studies at the University of Kent with an Economic and Social Research Council funded MSc and PhD in Forensic Psychology. Alongside her degrees, Jaimee has undertaken multiple research internships and held Research Assistant posts examining evidence-based practice in both forensic and NHS settings.
Jaimee's research interests focus on group-based offending, particularly street gang membership. She also has a particular interest in offender rehabilitation and intervention, with a focus on strength-based approaches, such as the Good Lives Model.
Jaimee conducts both qualitative and quantitative research.
BSc Psychology
Clinical Approaches to Forensic Psychology
Lifespan Development
Psychological Research Methods 4
Psychology in the Criminal Justice System
MSc Mental Health and Clinical Psychology
Exploring Mental Health and Distress
MSc Psychology
Psychological Research Methods 2
Jaimee Mallion has a number of published papers on street gang membership and evidence-based practice in Forensic and NHS services. Her current research focuses on the application of the Good Lives Model, a novel approach to offender rehabilitation, to street gang members. This model suggests all individuals have life priorities, and when these cannot be achieved pro-socially, they instead pursue these through offending behaviours. This model has not been applied to street gang membership previously.
Member, British Psychological Society and BPS Division of Forensic Psychology
Full member, Eurogang Network and British Federation of Women Graduates