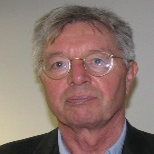 Howard White
Course Director
Business / Business and Enterprise
Howard White is in the Division of Business Enterprise, LSBU Business School. He specialises in quantitative methods and professional and personal development with interests in and a particular focus on improving the student experience.
Howard has extensive experience in the education sector having worked in FE and been responsible for the delivery, development and management of a range of courses in Business, ICT and Enterprise from level 2 to level 6.
Prior to this he was an electronic engineer engaged in the design and development of equipment in the maritime and computer industries.
Quantitative Methods, Professional Skills, Concepts of Management, eBusiness, and MIS.