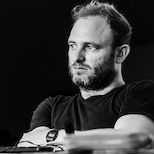 Henry Redwood
Senior Lecturer in International Relations
Law and Social Sciences / Social Sciences
Dr. Henry Redwood is Lecturer in International Relations (IR) in the Division of Social Sciences, joining the division in September 2020. His research focuses on the formation and governance of post-conflict communities, with a specific focus on the use of international courts, archives and arts based interventions as peacebuilding and transitional justice tools, with area specialisms of the Former Yugoslavia and Rwanda.
He completed his ESRC-funded PhD, 'Accounting for Violence', in the Department of War Studies at King's College London in December 2017, under the supervision of Dr. Rachel Kerr and Professor James Gow. Since completing his PhD, Henry has worked as a research associate on the AHRC funded project, 'Art & Reconciliation: Conflict, Culture and Community', held an ESRC post-doctoral fellowship, The Afterlife of Atrocity Archives, co-led an AHRC Project, IZAZOV, and held the position of Lecturer in International Relations in the Department of War Studies, King's College London. Henry holds a BA and MA in History from the University of Bristol.
Henry is the author of a forthcoming book with Cambridge, The Archival Politics of International Courts, the co-author of Impact in International Affairs (Routledge – 2021), co-editor of Reconciliation Histories (Routledge -2021), and has also published with Review of International Studies (2019), Millennium (2020), Critical Studies on Security (2021). Henry has also worked with artists to commission and develop new works that relate to the question of post-conflict community formation, most recently with Vladimir Miladinović, for two projects Undiscernible (2019) and The Notebook (2020)
Drawing on my interdisciplinary background, I have taught across a range of disciplines and on a wide variety of modules, including:
History and Memory (History – BA1)
Introduction to International Relations (IR – BA1)
Introduction to Political Theory (IR/ Politics – BA1)
Diplomacy and Conflict Resolution (IR/ Politics/ History – BA3)
Gendering Global Politics (IR/ War Studies – BA 3)
International Peace and Security (MA)
Conflict, Development and Security (MA)
Peace and Conflict (MA)
I have always approached my academic work in an holistic manner, which consequently sees teaching and research as informing each other, and being underpinned by the same ethos of: activism, creativity, impact, participation, and diversity and inclusivity,
My research focuses on the formation and governance of communities after war. This sits at the intersection of IR, International Law, History, Post-colonial Anthropology and Peacebuilding, and examines a range of peacebuilding and transitional justice mechanisms from archives and international criminal courts, to community driven arts projects. I have particularly focused my research on Rwanda and the Former Yugoslavia.
This research has clustered around two main sites/ practices of peacebuilding and transitional justice. The first is international courts and their archives. In my ESRC funded PhD, the basis of a forthcoming book The Archival Politics of International Courts (Cambridge University Press), I offer the first piece of academic research to interrogate the relationship between post-conflict archives - specifically those belonging to international courts - and the constitution and governance of the international community. This demonstrated the theoretical relationship between archives and the governance of community; empirically showed the colonial, gendered and militaristic logics that reside in these post-conflict archives; and revealed the disruptive potential of the material in relation to the discursive. This has also recently been published with Millennium and Humanity Journal.
The second aspect focuses on the visual arts. I've developed this across a range of research council funded projects, including Art and Reconciliation (AHRC), Changing the Story (AHRC)and The Afterlife of Archives (ESRC). My publications here have focused specifically on comics (Review of International Studies) war photography (Critical Studies on Security), with further publications forthcoming on participatory arts as a tool of youth political activism. This explores new ways of initiating radical social changed after war, reviving debates around the potential of hybrid peace, and developing innovative research methods by drawing on a participatory action research approach.
My research has always looked to engage the 'outside world' and I have worked closely with a number of different types of organisations and actors to this end. This has included working with the UN International Criminal Tribunal for Rwanda on the 'genocide story project', which looked to produce a history of the Rwandan genocide from the court's adjudicated facts; working with civil society and arts organisations in Bosnia Herzegovina to strengthen youth activist networks through film-making workshops (https://izazov.org/); and working with artists to produce new artworks that look to make positive contributions to public discussions about the post-conflict process. This, latter, aspect of my research has seen me co-curate an exhibition, The Art of Exclusion, produce a new set of works examining the ICTY's archive, //Undiscernible//. (2019), and write the forward in a new artbook, The Notebook by Vladimir Miladinović.