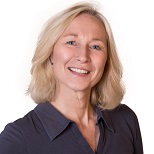 Helen Aston
Senior Lecturer
Business / Management, Marketing and People
Helen Aston is the BA Marketing Program Course Director and Divisional Co-ordinator for Marketing, Recruitment and Admissions within the Marketing, Management & People Division. Helen is also a Senior Marketing Lecturer whose specialties include Marketing Communications, Retail and Services Marketing. Helen is module leader for a number of introductory modules at the University and is integral in providing academic support to a range of first year students.
Prior to joining LSBU, Helen held a number of marketing positions including Advertising and PR Account Manager, Marketing Services Manager and Magazine Editor.
Helen holds the Chartered Institute of Marketing Diploma.