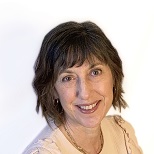 Gill Foster
Head of Arts and Performance; Course Director, BA Drama and Performance
Arts and Creative Industries / Arts and Performance
Gill is an actor, director and teacher of the performing arts with many years' experience. After completing her MA in Performance Arts she specialised in directing physical theatre adaptations of classic and contemporary texts in the UK and in Europe. Gill's practical and theoretical research interests concern the inter-relationship between adaptation practice and theory. Her most recent production, Sound and Fury devised in association with Volcano Theatre, interrogated the inter-textual relationship between the Shakespeare's Macbeth and Sarah Kane's Blasted and toured to the Shanghai University Arts Festival in 2011.
Gill's pedagogic research centres on an exploration of inter-cultural performing arts practice in education and, in particular, developing new methodologies for delivering language and cultural education through drama and movement practices. She has worked as an arts education consultant on a range of projects with London theatres including the Almeida theatre and the Young Vic and in 2001 became a founder member of Animarts' - an arts research project investigating the creative discourse between artists and educators.
Gill has taught in a variety of educational settings including lecturing on the MA Arts Management at Birkbeck and the MA in European Classical Acting at Drama Centre. She is LSBU's Acting Head of Division: Arts and Performance; Course Director BA Drama and Performance; and Artistic Director, LSBU Student Theatre Company.
BA Drama and Performance
Level 4 (Year 1)
Performance Histories
Text in Performance 1
Level 5 (Year 2)
Collaborative Production
Practices of Adaptation
Level 6 (Year 3)
Company in Residence
Major Performance Project
Dissertation
Practice as Research projects include:
Sound and Fury (Director) devised in association with Volcano Theatre, London and Shanghai 2011
Las Bicicletas Son Para El Verano by Fernando Fernan Gomez. (Director) Directed English translation for presentation at conference on Staging Translated Plays: Adaptation, Translation and Multi-mediality UEA June 2008
Bacchaefull (Performer/researcher). A research and development project, funded by LSBU RoF, on Dirty Market Theatre's award winning production of an adaptation of Euripides' The Bacchae London 2008
Vertigo: I live with Black people (Performer /researcher). London Metropolitan University London April 2007
Enquiry: LIFT (performer and researcher). London 2005
Oh What A Lovely War! (Director/researcher) EU funded bilingual production co-directed with performance artist Tim Crouch. France 2002
Romeo and Juliet (Director/researcher) EU funded bilingual adaptation of Shakespeare's play. Italy 2000
Member of TaPRA - Theatre and Performance Research Association
Member of SCUDD - Standing Conference of University Drama Departments