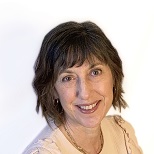 Prof. Gill Foster
Head of Arts and Performance; Course Director, BA Drama and Performance
Arts and Creative Industries / Arts and Performance
Professor Gill Foster is the Head of the School of Performance at London South Bank University where she leads a thriving performing arts department. Gill's research focuses on theatre industry collaborations which develop inclusive, artistic projects at the intersection of education and professional theatre. Gill has developed a range of innovative partnerships with acting training institutions and theatres, both nationally and internationally. Her work creates a critical, performative pedagogic framework for artistic exploration, derived from the methodologies of theatre and drama. Gill combines this approach to pedagogy with her own artistic practice as a director and dramaturg to create intensive learning opportunities for students through a range of unique, interdisciplinary theatre projects.
Gill has worked in China, Europe, the US and in Canada and in 2018, was awarded a National Teaching Fellowship in recognition of her work in developing transformative outcomes for students. In 2020 she was awarded the Music and Drama Education Drama Inspiration Award for an academic practitioner who has 'made or continues to make a real and significant difference to the lives of their students.
Level 4: Performance Histories
Level 5 Practices of Adaptation
Level 6: Independent Performance Project
Gill's research is primarily practice-based and includes the following:
Blood Wedding: (Dramaturge)A bilingual theatre adaptation of Lorca's famous play co-created with Transforming Arts Institute, Madrid, and performed in Madrid and London in 2018 and at the International Youth Arts Festival 2019 where it won the Audience Choice Award.
Crossing Borders: (Director) A co-created production with Ryerson School of Performance, this new play interrogates the migration stories of Japanese-Canadian and British-Iranian families. Premiered at the Massman Theatre, LA in 2018, toured to the Parados Festival, Toronto 2018 and the International Youth Arts Festival, 2019.
Mind the Gap!: An intergenerational theatre project developed in partnership with the New York Theatre Workshop and Southwark Playouse, performed at Southwark Playhouse in 2017 and 2019.
Sound and Fury (Director) devised in association with Volcano Theatre, premiered at the Shanghai Arts Festival 2013
Las Bicicletas Son Para El Verano by Fernando Fernan Gomez. (Director) Directed English translation for presentation at conference on Staging Translated Plays: Adaptation, Translation and Multi-mediality UEA June 2008
Bacchaefull (Performer/researcher). A research and development project for Dirty Market Theatre's award winning production of an adaptation of Euripides' The Bacchae, London 2008
Vertigo: I live with Black people (Performer /researcher) London Metropolitan University London April 2007
Oh What A Lovely War! (Director/researcher) EU funded bilingual production co-directed with performance artist Tim Crouch. France 2002
Romeo and Juliet (Director/researcher) EU funded bilingual adaptation of Shakespeare's play. Italy 2000
Member of TAPRA (Theatre and Performance Research Association)
Member of SCUDD (Standing Conference of University Drama Departments)
Link academic with Frantic Assembly Theatre and Told By An Idiot Theatre