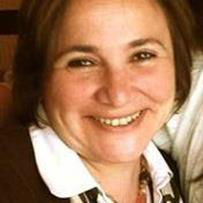 Eiman Aleem
Associate Professor of Biomedical Science
Applied Sciences / Human Sciences
Dr. Eiman Aleem received her PhD in Molecular Biology from Heidelberg University and the German Cancer Research Center in Heidelberg, Germany, where she studied the molecular mechanisms of hepatocarcinogenesis. She joined Dr. P Kaldis's lab as a postdoctoral fellow at the National Cancer Institute, NIH, USA, to study mammalian cell cycle regulation using knockout mouse models. For this work, she received the NIH Fellows Award for Excellence in Biomedical Research for three consecutive years. She returned to Egypt in 2005 as an Assistant then Associate Professor at Alexandria University to introduce the Molecular Biology division and was course director for BSc and MSc Molecular Biology, established her lab, and received the Egyptian State Prize in Biological Sciences in 2006. In 2010 she moved to Sweden to continue working on the IGF-1R functions and therapeutic targeting in cancer at Karolinska Institutet and became Professor of Cell and Molecular Biology at Alexandria University in 2012. Dr. Aleem joined the Institute of Molecular Medicine at Phoenix Children's Hospital, and the University of Arizona College of Medicine as Associate Professor, Research Track in 2013 working on a precision medicine approach to identify novel therapeutic targets and improve treatment options for pediatric cancers. She applies a variety of technologies including next-generation sequencing, functional proteomics, in vitro 3D cell culture models and in vivo mice models.

Dr. Aleem joined LSBU end of 2018 to lead the development of the BSc (Hons) Biomedical Sciences starting September 2020 and a cancer biology and therapy research laboratory. She currently chairs the Gender Equality Network at LSBU.

Dr Aleem was principal investigator on several research grants, supervised and mentored graduate, undergraduate students and clinical fellows. She also taught over 12 modules in 3 countries. She is associate editor, editor, and ad hoc reviewer in reputable medical and biomedical journals.
At LSBU, Dr Aleem is currently teaching and module coordinator for Genes, Genomes and Beyond, as well as Aetiology of Disease for L6 students, and participated in teaching Public Health for L5 students.

At the University of Arizona College of Medicine Phoenix, USA Dr. Aleem was a member of the Graduate Committee of Clinical Translational Sciences and teaching individualized Scientific Writing.

At Alexandria University, Egypt Dr. Aleem was teaching and module coordinator of Molecular Biology for fourth year BSc students, General Biology for first year Biology students, and teaching and module coordinator for the following modules for MSc in Molecular Biology students: Molecular Regulation of cell proliferation, apoptosis and senescence, Molecular Diagnostics, Molecular Biotechnology, Genomics and Proteomics, Protein Processing, Special Topics in Molecular Biology and Animal Cell Culture.
Dr. Aleem's translational research is in the field of Cancer Biology and Targeted Therapy. This includes (1) Targeting IGF-1R in cancer and understanding its functions in stem cells, (2) Studying the effect of hypoxia and 3D microenvironment on the response of cancer cells to therapy, (3) Integrating Functional Proteomics to Identify Novel Therapeutic Targets in acute myeloid leukemia, (4) Natural products and cancer, and (5) understanding how the genomic and transcriptomic alterations in cancer cells lead to cancer-specific biological effects, such as uncontrolled cell proliferation, drug resistance and escape from apoptosis.
Fellow of the Institute of Biomedical Sciences (UK), Member of the American Association for Cancer Research (USA), Lifetime Fellow of the International Union Against Cancer (Switzerland)