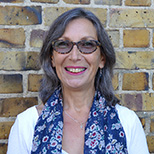 Edlene Whitman
Senior Lecturer ITE
Law and Social Sciences / Education
Edlene is a senior Lecturer in the Education department. She is Module leader for PGCE and School Direct Professional Studies, on which she also teaches. She is a former primary school head teacher with almost 20 years' experience of headship in 3 schools in south London. Throughout her teaching career, Edlene has worked in schools with many challenges serving diverse communities. She has been head teacher of two Church of England voluntary aided schools.
Edlene undertook the initial training as an OfSTED inspector, and was able to use this to support her schools. She completed her MA in Education while serving as a full time head teacher. She maintains close links with colleagues in headship and remains a life member of the NAHT, which is useful for keeping up to date with developments in education.
Edlene has particular interests in school leadership and management and teaches on the MA in Education module 'Leadership and Management'. Edlene also works closely with the School Partnership team to develop and maintain positive links with schools. Edlene's research interests are in the development of effective support for newly qualified and recently qualified teachers.
Edlene began her career in Lambeth where she taught in several schools until attaining a deputy headship in a Church of England primary school in Herne Hill., eventually becoming the head teacher. After six successful years as the head teacher, she spent four years as head teacher of a large C of E Junior school in Sutton before moving to a large primary school in Bromley from where she took early retirement in 2013.
Edlene's links to London South Bank University began when she took students on placement at her school. Now she regularly supervises students on placement as the University Support Tutor, liaising closely with class teachers and school based mentors. She enjoys developing and maintaining links with partner schools throughout London.
As the Module Leader for Professional Studies, Edlene is responsible for providing high quality, relevant and effective sessions on all aspects of the craft of teaching such as assessment, planning and behaviour management.

Edlene is interested in – support for newly qualified and recently qualified teachers, mentoring in schools, school improvement and support for vulnerable pupils.
Life member of NAHT
Spinnaker Trust
Edlene is also a hub leader for the Spinnaker Trust, a charity which provides RE teaching and collective worship in primary schools.
Edlene is a member of the Bromley Standing Advisory Council for Religious Education (SACRE)