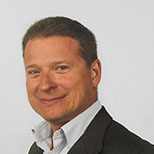 Prof Stephen Dance
Professor of Acoustics
Built Environment and Architecture / Civil and Building Services Engineering
Stephen Dance is a professor in Acoustics in the Division of Civil and Building Services Engineering at London South Bank University.
He obtained a BSc in Computer Science at the University of London, before studying for a PhD on non-diffuse fitted enclosed spaces. He was an EPSRC Research Fellow for six year before being appointed at senior lecturer in 2003, since when he has been active in teaching, research and consultancy in environmental and architectural acoustics.
He is the course director for the MSc in Environmental and Architectural Acoustics. He has received many research grants and is the author of more than 90 published papers. His research interests have included computer simulation of room acoustics, mathematical modelling, concert hall acoustics, speech intelligibility, vocal stress of teachers and singers, urban wind turbines and public address systems. Since 2006 his research has particularly focused on the effect of sound on the hearing of classical musicians.
Steve is the international representative of the Acoustical Society of America Newman Trust, an Acoustical Society of America Mentoring Award winner (2012), as well being awarded the Acoustical Society of America Schultz Prize (2007).
Steve undertakes many consultancy projects, working with Anne Kyyro Quinn on three dimensional textile panels, the London Philharmonic Orchestra on noise and performance, the Royal Academy of Music and Henry Wood Hall on room acoustics.
His undergraduate teaching modules include:
Noise and Vibration Control
Innovation and Enterprise
Design Project
His postgraduate teaching modules include:
Subjective and Environmental Acoustics
Research Methods
Architectural Acoustics
Environmental Management
Energy and Engineering Project
Stephen Dance's research has focused on four areas:
Room acoustics
Speech intelligibility
Urban wind turbines
Music and hearing
For the past 20 years his main research area has been mathematical modelling of enclosed spaces. He has produced a number of computer simulation models with grants funded by EPSRC. This lead to work on improving the acoustics of spaces for classical musicians, redesigning the public address system on London Underground and producing devices to aid classical musicians.
Currently, Prof Dance is supervising five PhD projects ranging from vocal load of opera singers to the assessment of integrated building integrated wind turbine. All the projects are funded or partially funded with the aid of industrial support. He has successfully supervised four PhD students to completion.
Steve is also interested in the hearing of classical musicians, having tested more than 2000 students from the Royal Academy of Music and more than 100 from professional orchestras. He acts as a reviewer for all the major acoustics journals, and has been external examiners for UK Universities for both PhDs and taught courses.
Read about Prof Dance's work into new voice alarm systems for the London Underground.
Prof Dance is currently a member of the following professional bodies:
Institute of Acoustics 2007 - ongoing
Acoustical Society of America 1999 - ongoing
Steve has been on the committee organising the following events:
Heat Powered Cycles 2004 in Larnaca, Cyprus
Acoustics'08 Paris, France - Session on Personal Music Players
Euronoise 2009 Edinburgh, UK - Session on Room Acoustics
IOA/SFA 2012 Nantes, France - Session on Education in Acoustics
Inter-Noise 2014 Melbourne, Australia - Session on Classroom Acoustics
Euronoise 2015 Maastricht, Holland - Session on Architectural Acoustics
Awards
Acoustical Society of America Schultz Prize 2007
Acoustical Society of America Mentoring Award 2012
Chair of the Noise team at the Royal Academy of Music 2006-ongoing
Media Work
Video on urban noise on BBC website March 2013
Chapter in "How Music Work" by John Powell published by Particular Book 2010
Major consultancy work
Wandsworth Council Heliport Consultative Committee 2013
Knowledge Connect project with the designer Anne Kyyro Quinn, three dimensional acoustic panels 2011. The panels ended up in the movie Prometheus.
Knowledge Connect project with the London Philharmonic Orchestra, noise and performance 2009
London Development Agency on the development of the Musical Mirror 2010. The mirrors were installed at the Royal Academy of Music
Southwark Council on Noise and Vibration assessment of Urban Wind Turbines 2008-12
Audio3 on testing Sound Field Amplification Systems, the calibration of SoundBadge, the calibration of the Sound Screener
Report on Threshold efficient signal to noise ratio measurements for London Underground 2007