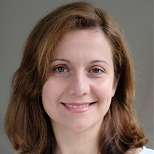 Dr Sara Hajikazemi
Senior Lecturer in Project Management
Dr Sara Hajikazemi is a Senior Lecturer in Project Management for the Marketing, Management and People division of the Business School.
Dr Hajikazemi obtained her PhD and MSc in Project Management from the Norwegian University of Science and Technology. She has several years of experience in teaching, research and enterprise in the field of project management and has performed research on a variety of projects within different industries including oil and gas, construction, manufacturing and healthcare.
She has published her research in peer-reviewed and well recognised journals within the field of project management and has presented her research in tens of academic conferences and business workshops in Europe and overseas.
Qualitative aspects of project management
Risk management
Fundamentals of Prince2
Dr Sara Hajikazemi performs research on management of projects and project-based organizations in a variety of industries, in particular the construction and infrastructure industry. Her main research interest is the design and implementations of early warning systems in projects and project-based organizations.
Member of the Association for Project Management
Member of the European Academy of Management (EURAM)
Member of editorial board for the International Journal of Managing Projects in Business
Reviewer for the International Journal of Project Management
Fellow of the Higher Education Academy