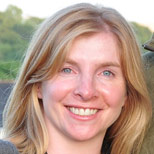 Professor Sandra Dudley
Director of Research and Enterprise
Engineering / Electrical and Electronic Engineering
Sandra Dudley is a Professor of Communication systems and Director of Research in the School of Engineering. She received the PhD in Physics from the University of Essex, UK. Her interest in low power and remote sensing schemes has led to adaptive optical-wireless systems research and the development of smart strategies for inherent physical networks, in particular a world record with BT research on lowest power broadband systems for last mile access broadband systems. She investigates areas ranging from wireless sensor networks, remote sensing, non-wearable technology, and imaging. Augmenting that she also carries out research in data processing of the signals from such systems aiming towards complete platforms ready for upscaling. Sandra manages PhDs and Research Associates in the above areas. She collaborates and leads on a number of UK, EU and IUK research grants with applications in remote user monitoring and data processing.
Sandra manages MSc, MEng and PhD projects in her department and teaches in the areas of electronics, optical and microwave systems.
Sandra is a founding member of the Bioengineering research team and her interests lie in the areas of low power remote schemes, optical system design, wireless system research, novel antenna design and radio/optical transmission channels, radio propagation, gait, location sensing, and imaging both modeling and experimentation for use in hostile environments, assistive living, sensor technology, and wireless and optical systems for health applications.
Please visit the Centre for Biomedical Engineering and Communications (BiMEC)
and Sandra's Google Scholar profile
Visiting fellow at the University of Essex