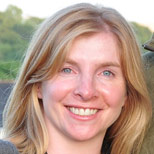 Dr Sandra Dudley
Director of Research and Enterprise
Engineering / Electrical and Electronic Engineering
Sandra received her PhD in Physics from the University of Essex. Her interest in low power remote schemes has led to wireless systems research, where she investigates areas from novel antenna design and radio/optical transmission channels to radio propagation modelling and experimentation in hostile environments and health applications. She is a visiting fellow at the University of Essex and also teaches Lambeth College students on the topics of Electronics. She was also Co-investigator, in collaboration with university of Essex in a MTHR funded interdisciplinary project on the impact of mobile telecom technologies on health and well-being. Currently she is working on wireless sensor/actuator schemes and their deployment in machine to machine (M2M) server/cloud platforms. She currently holds an EPSRC grant (EP/K002473/1) Digital Agent Networking for Customer Energy Reduction (DANCER).
Sandra manages final year BEng and BSc (Hons) projects in her department and teaches in the areas of electronics, optical and microwave systems.
Sandra is a member of the Biomedical Engineering (BiMEC) research team and her interests lie in the areas of low power remote schemes, optical system design, wireless system research, novel antenna design and radio/optical transmission channels, radio propagation modelling and experimentation for use in hostile environments, assistive living, sensor technology and wireless and optical systems for health applications. She also supervises PhD students.
Visiting fellow at the Department of Psychology, University of Essex.