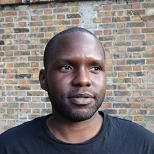 Dr Peter Kalulé
Lecturer
Law and Social Sciences / Law
Dr Kalulé teaches Legal skills, Legal study, Legal systems, Property Equity and Trusts, Land Law, and Jurisprudence, Law and Politics.
Dr Kalulé's research focuses on the interrelation of critical legal theory with the ethics and regulation of algorithms, AI and new digital technologies. Their work is multidisciplinary and attends to issues such as the aesthetics of regulation, Black poetics and law, critical criminology, law and abolition, as well as the ethics of deconstruction.
Before arriving at LSBU they were a lecturer at the University of Kent and Uganda Christian University. They completed their doctorate at Queen Mary University of London. Prior to this, they read Law at the University of Derby and completed a Masters in Law at the London School of Economics and Political Science.