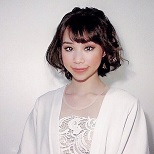 Dr Mai Khanh Tran (Mika)
Lecturer in Digital Marketing
Business / Management, Marketing and People
Dr. Mai Khanh Tran (Mika) is a lecturer in Digital Marketing at LBSU Business School.
Mika received her PhD from the University of Birmingham. Her thesis looked at the interplay between technology and the arts, and how this interplay influenced the changes in consumption pattern. This research has informed her interests in employing various forms of arts in both of her teaching and research activities.
Her current research looks at aesthetic consumption in the age of digitalisation, specifically in the way that consumers use technology in engaging and learning appreciation of the arts. Her interest in the arts and creativity also opens avenues for her future research, including promoting cultural creatives and artistic citizenship. She is keen to understand the roles of the arts in the youth culture and the influences of the arts on individual and societal developments. She aims to widen the impact of arts engagement and cultural interventions in facilitating the development of cities and urban life, helping peacebuilding, eradicating modern slavery, building reconciliation in communities, and producing engaged citizens.
Besides publishing journal articles, book chapters and conference proceedings, Mika has produced several pieces of arts to visualise her research. Her artworks have been exhibited at national and international research events and conferences, such as Consumer Culture Theory Consortium, The Arts and Science festival, The Images of Research Exhibition, and a research event held at Birmingham Museum and Arts Gallery.
Before joining LSBU, Mika has gained six years of experience in the Advertising and Communication Industry. As a researcher-practitioner, she has been actively contributing in many collaborative schemes between Universities and industries, both inside and outside the UK.
Mika's teaching areas cover:
The Insight Manager
The Communications Manager
Brand Management
Principles of Marketing