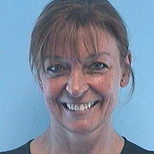 Dr Lynn Summerfield-Mann
Associate Professor
Health and Social Care / Allied Health Sciences
Dr Lynn Summerfield-Mann is a Principal Lecturer and Pre-Registration Lead in the Department of Allied Health Sciences with particular interest in the use of models of practice and Problem-based Learning in the education, practice and research of occupational therapy.
Lynn studied for a Master's degree in Health Psychology at City University and gained her PhD from the Institute of Education, University of London, in 2010. Lynn was seconded to the London Strategic Health Authority as a Research Fellow to develop a pre-registration IPL strategy for London and is actively involved with the College of Occupational Therapists, currently serving as a member of the Learning & Development Board.
Lynn held lecturer posts at Brunel University before becoming Head of Department, School of Occupational Therapy, at Queen Mary's School of Medicine & Dentistry, University of London. The School of Occupational Therapy was transferred from Queen Mary to London South Bank University in 2004 and since this time Lynn has continued to pursue her interests and research in PBL and the MOHO.
As Pre-registration Lead for AHS, Lynn has a major role in the quality monitoring, validation, re-validation, audit and enhancement of the Department's pre-registration provision.
Lynn teaches on the range of pre-registration OT courses, primarily around the theory of occupational therapy, clinical reasoning and mixed-methods research. Lynn supervises research on the PgDip/MSc OT course and also teaches into the Departmental wide IPL modules. Lynn teaches on CPPD modules, for example, Teaching & Learning in Practice Settings and Theoretical Perspectives: Advancing Occupational Therapy Practice and runs study days with clinical partners on Clinical Reasoning and the MOHO.
Lynn additionally teaches on the Professional Doctorate Programme, primarily in qualitative and mixed-methods research, and supports doctoral students in their project development and ethics applications.
Lynn's research has focused on the development of clinical reasoning and the use of the MOHO in delivering patient centred and evidence based occupational therapy practice. More recently Lynn has undertaken an evaluation of the use of formative assessment with the Allied Health courses and aims to undertake further research in this area.
Lynn supervises students on the Professional Doctorate programme and was involved in the recent validation of the new Masters in Professional Development for Occupational Therapists.
Lynn is registered with HCPC and is a member of the British Association of Occupational Therapists, where she also serves as Vice Chair of the Learning & Development Board. Lynn is also a member of Council of Occupational Therapy Education Directors (COTED) and is actively involved in wider consultations which may impact on the future direction of the profession.
Lynn has significant experience working with Trusts and local services to promote LSBU CPPD provision and to support the development of joint projects to evaluate service provision.