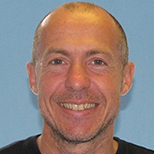 Dr Julien Morton
Senior Lecturer
Law and Social Sciences / Social Sciences
Dr Julien Morton is a Lecturer in the Department of Social Sciences with interests in the theory of agency, philosophy of social science, structuration theory, social theory and modernity, and postmodern social theory. Dr Morton has spent several years teaching at Sussex University, and was a visiting scholar at UC Irvine in the USA where he studied under Jacques Derrida.
Level 4 (Year 1)
Issues in Contemporary Sociology
The Sociological Imagination
Introduction to Politics
Level 5 (Year 2)
Social Theory and Modernity
Level 6 (Year 3)
Postmodernity and Social Change (Module Co-ordinator)
Empirical Project Supervision
Dr Morton's research focus is on the role of agency in social theory. He is particularly interested in the work of Talcott Parsons, Jurgen Habermas and Anthony Giddens. He is developing an agency network oriented to the possibility of mapping how the concept of the agent functions in a wide range of sociological fields.
He is currently doing research on:
Agency and the Idea of Freedom in Sociology
The Sociology of Consumption
The Sociology of Taste
Dr Morton is developing a academic network based at LSBU to discuss and map the concept of agency in sociology.