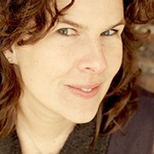 Dr. Helen Young
Senior Lecturer; Senior Fellow, Higher Education Academy
Law and Social Sciences / Education
Dr. Helen Young joined London South Bank University (LSBU) in August 2016 from the UCL Institute of Education. She is a Senior Lecturer in Education and teaches on the BA Education Studies and on the EdD. She is also Director of Post Graduate Research Studies (DPGRS) for the School of Law and Social Sciences (LSS).
Dr. Young conducts research in sociology of education, particularly in education policy and ideas of democracy and citizenship.
Dr. Young teaches on the BA (Hons) Education Studies and the EdD.
Dr. Young's research interests include:
Sociology of education
Education policy
Privatisation and academies
Democracy and citizenship
Governing and governance
Find out more about Dr Young's research.
Dr. Young is a Senior Fellow of the Higher Education Academy (HEA) and a member of the Society for Research in Higher Education (SRHE) and of the British Educational Research Association (BERA).