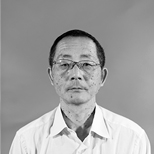 Dr Guowei Gu
Course Director - MSc/PgDip Property Development and Planning
Built Environment and Architecture / Construction, Property and Surveying
Guowei began his professional career in construction in the early 1980s in China. His career in construction and property spans a period of nearly 15 years and encompassed a variety of activities including construction management, quantity surveying, property finance and investment and property development in state-owned companies, private companies and joint-ventures. He has a wealth of knowledge and experience of Chinese construction and property industry.
Since 2006, Guowei has been teaching construction and real estate related modules for undergraduate and postgraduate students in the School of The Built Environment and Architecture at London South Bank University.
Guowei's main teaching specialisms are real estate economics and finance, corporate and project finance and building economics.
Current teaching:
Real estate economics and finance (module co-ordinator) – MSc Real Estate
Corporate and project finance (module co-ordinator) – MSc Construction project management
Project finance (module co-ordinator) – MSc Property development and planning
Dissertation teaching – MSc Real estate
Building economics – BSc QS
Guowei's research interests are as follows:
Housing economics
Real estate market
Real estate finance
International real estate economics and finance
Conference paper:
Michael, L., & Guowei, G. (2013) Consistency & Comparability in International Valuations. Proceedings of ERES Conference 2013, Vienna
Gu, G. et al. 2010. What Should Be Taught? – The Body of Knowledge for Real Estate Economics Course at UK Universities. 17th European Real Estate Society Annual Conference. Milano, Bocconi University, Italy. 23- 26 June, 2010.
Member of the London Institute for Real Estate.