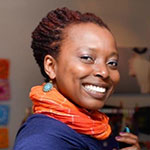 Dr Esmorie Miller
Lecturer in Criminology
Law and Social Sciences / Social Sciences
Dr Esmorie Miller is a Lecturer in Criminology, in the School of Law and Social Sciences. Appointed in May 2018, Dr Miller previously taught in politics and criminology, at Queen's University Belfast (QUB).
She completed her PhD in Political Theory at QUB, in December 2015. The research took a comparative approach, exploring the discernible cross-national convergence of statutory responses to the inner-city youth gang phenomenon, emerging between the 1990s and early 2000s, in England and Canada. Her master's in political theory was awarded by the Department of Politics, University of Waterloo, Canada, in January 2005.
Dr Miller contributes to teaching across the undergraduate criminology (joint and single honours) courses, in the School of Law and Social Sciences.
She is Module Leader for two second year modules, Understanding Punishment: Penal Theory and Practice, and Youth Crime and Delinquency. She also contributes to two first year modules, Deconstructing the Crime Problem, and Understanding Crime: Criminological Theory in Context, and the third year module Gender, Crime and Justice
Dr Miller's research explores the role of race, racism, and racialization in contemporary youth justice. Her research takes its point of departure from the perspective that where race in contemporary youth justice is concerned (specifically with the amplification of punishment), we should explore realities beyond crime and punishment; indeed, we should explore the punitive outcomes that are apparent in contemporary youth justice, for racialized youth, as continuities of the wider, historic exclusion of racialized peoples from the benefits of modern rights.
The working thesis that what we see with race goes beyond crime and punishment is part of an aim to widen the customary scope, beyond the criminal justice system and reorient the focus to include the historic role of cross institutional exclusion, in the lives of racialized youth (i.e., from education to the CJS).
The areas in which she explores this perspective includes the following: institutional policies and practices around urban youth gangs; the absence of race in historical narratives on early modern youth penal reform; policing surveillance in schools; and the role of race and gender in punishment. Methodologically, her work takes a cross national, comparative approach, looking at England and Canada, while taking lessons from the wider UK, European, and American contexts.
Esmorie welcomes doctoral (PhD & EdD) projects examining race, youth and justice, broadly.
She currently supervises an EdD candidate, exploring the role of race in education.
See Esmore's ORCID profile.
Canadian Criminal Justice Association
British Society of Criminology
BSC Historical Criminology Network
European Society of Criminology
ESC European Historical Criminology (EHC) Working Group
ESC Euro-gang Network
ESC European Group for the Study of Deviance and Social Control
Esmorie has been invited to speak on the topic of race in desistance for racialized young people attempting to exit serious group offending, in England and Wales, for the MTC Professional Lecture Series, alongside the Probation Services.
She has also consulted with the National Youth Justice Network (NYJN), in Canada, on their work in the resettlement of racialized youth, post-incarceration.
In addition to being a member of the BSC and ESC Historical working groups she has co-organized panels, aimed to facilitate the development of historical methodologies in criminology.
In media, she has shared her research on race, youth, crime and justice, particularly regarding the need to change the narrative away from customary colonial orthodoxies. She recently featured on Julie Norman's podcast on Changing the Narrative.