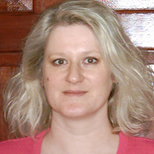 Dr Elizabeth Newton
Associate Professor
Applied Sciences / Psychology
Dr Elizabeth Newton is an Associate Professor of Psychology in the Division of Psychology with interests in individual differences and cognitive development. Dr Newton gained her PhD from Essex University in 2001 with a thesis entitled 'Individual differences in Strategy Development'. In 2001 she joined UCL as a Postdoctoral Fellow working on a Nuffield Foundation funded project investigating the development of mathematical skills in children with specific learning impairment (SLI). This was followed by an ESRC funded personal fellowship looking at reasoning and SLI. In 2005 she co-edited a book entitled: Methods of thought: Individual differences in reasoning strategies. In 2006 Dr Newton joined LSBU as a Senior Lecturer.
BSc Psychology
Applied Psychometrics
Psychology of Thinking and Communication
Thinking: PPF
PuzzleTalk
The PuzzleTalk project looked at the relationship between thought and language. One of the findings of the NumberTalk study was that eight year-olds with SLI can perform complex reasoning despite massive language processing deficits. The PuzzleTalk study examined the extent to which SLI constrains reasoning processes. This study also offered the chance to look at developmental changes across a language impaired group and their matched controls.
NumberTalk Project
The NumberTalk project addressed the issue of how Specific Language Impairment (SLI) may interfere with mathematical development. It has been suggested that as many as 7% of children in the UK have specific language impairments (SLI). These children experience profound difficulty in communication despite having non-verbal abilities (and learning potential) in the average, or above average, range.
Some studies have suggested that by GCSE level, those with SLI show a poorer performance in mathematics that in English Language. However, GCSE performance reflects the combined ability of the individual to comprehend questions and to perform necessary mathematical computations to provide correct responses. The project used a large sample of 60 Year 3 (aged 8yrs) children identified as having SLI. Also recruited were 60 controls matched for age, gender and non-verbal ability, and 60 controls matched for gender, non-verbal ability and language measures (these children were typically Year 1).
Findings showed that for many tasks, the SLI group's performance was more in line with their language controls. However, we found that the SLI group's grasp of principled understanding was much more in line with their age matched controls. The findings give support to the suggestion that SLI has differing subgroups.
Understanding of ratios
Dr Newton is currently working on a collaboration with Professor Catherine Sophian (Dept. of Psychology, University of Hawaii) and Dr. Chris Donlan (HCS, UCL) looking at understanding of spatial and numerical ratios.
Funding awarded
2003: Reasoning abilities and SLI: The relationship between language and thought. ESRC. Ref: RES-000-27-0058; amount awarded £90,000
March 2008: LSBU AHS TQEF funding for £1490 (with Dr Jamie Smith-Spark)
August 2008: LSBU SPUR grant to attend 6th International Thinking and Reasoning conference, Venice. (£400) Symposium organizer and presenter
2008: LSBU Research Opportunities Fund (ROF). Applying cognitive psychology principles to metro map design (£3,550)
2012: LSBU CRP Research Award: The development of a new methodology to assess alcohol related cognitive impairment. (£3020)
Senior Fellow, Advance Higher Education