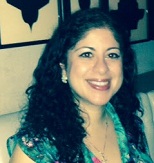 Dr Eleni Vangeli
Senior Lecturer
Applied Sciences / Psychology
Dr Eleni Vangeli is a Senior Lecturer in Psychology. She is also a practitioner health psychologist registered with the Health and Care Professions Council (HCPC) and a chartered psychologist of the British Psychological Society.
Eleni began her current appointment in early 2015, after joining LSBU as Research Fellow in the previous year to lead on a series of qualitative studies to explore factors associated with student success. Prior to this, Eleni was a health psychology specialist at Atlantis Healthcare where she developed patient support programmes to aid self-management of chronic illness. Eleni has also held research positions in the NHS developing chronic illness self-management intervention in both the Obstetrics and Gynaecology Unit at Hillingdon Hospital and in the Diabetes Unit at the Bristol Royal Infirmary.
Based in the Tobacco Research Group at University College London for eight years, first as Research Assistant and later as Research Associate, much of Eleni's research focus and practice has been in field of addiction and in particular smoking cessation. This includes: working on a wide range of projects to advance knowledge of cigarette addiction and the process of smoking cessation from randomised controlled trials of pharmacotherapies to in-depth exploratory studies; delivering behavioural support within the NHS Stop-Smoking Services; and training smoking cessation practitioners in Stage 2 behavioural support skills as a core trainer for the NHS Centre for Smoking Cessation and Training (NCSCT).
Eleni was awarded a Professional Doctorate in Health Psychology (DPsych) from City University in 2011, an MSc in Health Psychology in 2002, and a BSc (Hons.) in Psychology and Health Science in 2000 from Bristol, University of the West of England.
BSc Psychology
Health Psychology
Introducing Real World Psychology
Psychological Research Methods 2
MSc Addiction Psychology and Counselling
Theoretical Foundations of Addiction Counselling and Psychology
Dr Eleni Vangeli is interested in how both social and individual processes influence individual's behaviour and in particular the role of identity in this. Her research often takes an exploratory approach using experiential methods via in-depth qualitative work (e.g. taking an Interpretative Phenomenological Analysis approach), and also quantitative methods (e.g. surveys, analysis of national data-sets and systematic reviews). Her current work includes the following main research streams:

Addiction
A primary focus has been to lead on a programme of research to investigate the role of identity in smoking, cessation and relapse. This research has gained Eleni international recognition in the field of smoking cessation and invitations to deliver plenary talks on the findings including keynotes at international conferences. Other current projects include identity transitions following cessation of drugs more broadly, drinking and smoking behaviour among university students, and motives for e-cigarette use.

Chronic illness self-management
Broadly speaking Eleni's research aims to facilitate intervention design to support patients to manage their chronic illness. This involves three main areas: adjustment to chronic illness, treatment adherence, and patient-HCP communication. A current focus is on the application and adaptation of current taxonomies of behaviour change techniques to enable identification of intervention components applied in chronic illness self-management.
Student success
Since joining LSBU Eleni has also become interested in factors influencing achievement and progression in undergraduate students. A primary focus has been to lead on a qualitative work stream within the Student Success Project, led by Dr Anne Ridley, to explore some of the potential underlying mechanisms affecting student success. In addition, to develop and evaluate additional support services for students (e.g. Student Support Drop-In Sessions).
Associate Editor, Addiction
Chartered Psychologist and full member of the Division of Health Psychology, British psychological Society
Fellow, Advance Higher Education
Member, Society for the Study of Addiction
Practitioner Health Psychologist, Health and Care Professions Council