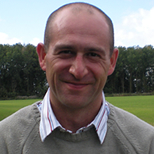 Dr Edward Isaacs
Senior Lecturer in Hospitality
Law and Social Sciences / Urban, Environment and Leisure Studies
Dr Edward Isaacs is the Course Director for the BA Tourism and Hospitality Management Undergraduate Programme at London South Bank University. He has 15 years of experience at teaching at Postgraduate and Undergraduate levels at LSBU. His industrial experience includes working for the Intercontinental Hotels Group in Europe in a variety of operational management positions. He went on to work as the regional training manager for London which included the Mayfair, Churchill and Hyde Park corner hotels. Edward then worked for a college of Hotel Management in further education for two years before moving to London South Bank University.
Edward studied for a Masters in Tourism, Environment and Development Studies at Kings College London. In 2018 Edward Completed His PhD which focused on Community Development, Tourism and the Sustainable Development Fund within the National Parks in the UK.
Tourism and Hospitality Programme specialisms include: International Hospitality Operations; International Service Quality; Management and Leadership; Trends in Food and Beverage and International Tourism Development, Tourism in the Global South, Studying for Sustainability, Human Resources and Research Methods.
Edward has been researching the development of sustainability skills for communities in rural areas that use public funding (and tourism) as a tool for development. Working in conjunction with the National Park Authorities in the UK, Edward is developing a community skills toolkit to enable rural communities to engage in sustainable development initiatives available through public funding.
Edward is the external examiner for Cardiff Metropolitan University for their: BA International Tourism Management, BA International Tourism and Event Management and Tourism Field Group, BA International Tourism Marketing Management and BA Sports Tourism Management.