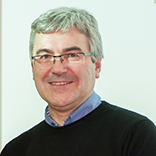 Dr Duncan Tyler
Associate Professor, Tourism and Hospitality Management
Law and Social Sciences / Urban, Environment and Leisure Studies
Duncan joined LSBU as the first Tourism specialist at the University having previously worked as an environmental and tourism consultant on a wide range of projects. These range from national nature conservation policy development to concept and business planning for new resorts such as Skibo Castle in Scotland and Ape's Hill Resort in Barbados, as well as undertaking many smaller feasibility and planning projects for marinas, golf resorts, restaurants, hotels and attractions.
His main areas of teaching are: city marketing, destination management, business planning, policy making and issue analysis. He also supervises PhD Students.
He leads on Research and Enterprise for the Division including the development and implementation of the research strategy and PhD programme. He is also the lead coordinator for external collaborations, franchises and progression agreements for the tourism and hospitality subject area.
Duncan takes an active role in promoting tourism education. He is the Vice Chair and Treasurer of the Association for Tourism in Higher Education, on the Academic Council of the Confederation for Tourism and Hospitality and an adviser to The Organisation for Tourism and Hospitality Management. He has been adviser to the Local Government Association and other public sector agencies.
His research interests and publications are in policy making, political lobbying, destination management, and city marketing.
Dr Duncan Tyler teaches a range of modules from the second year undergraduates through to Masters level, which are informed by both his professional and research background. He teaches Business Enterprise Management in which students develop a business plan for one of four case studies that are covered in class. This is a major skill in an industry dominated by over 250,000 small and medium sized enterprises and in which many LSBU students start their own businesses.
Duncan teaches Destination Management - the tools for ensuring a good visitor experience and the on-going sustainability of destinations. It is rarely tourism per se that causes negative environmental, social or economic impacts, it is the bad management of tourism outside of and within destinations.
He also teaches Current Issues in Tourism to final year students. This is a module that explores contemporary policy issues such as airport capacity in the south east of England, tourism taxes, professionalisation within the industry, drinking and gambling laws. Here he takes a multi-stakeholder view in trying to understand who tries to influence policy, who wins, who loses and why.
Finally, Duncan teaches Urban Tourism and City Marketing. The former is a final year undergraduate module, that explores and analyses how tourism affects and is affected by different urban situations. For example, issues of seaside resort decline and rejuvenation, over-crowding in heritage cities, the role of tourism and culture in post-industrial cities and the way in which all these are managed. City Marketing takes this further at the Masters level with the exploration of how post-industrial cities transform themselves into modern vibrant cities and then brand and sell themselves into the world tourism and inward investment markets. For this module, Prof. Tyler takes his students on a field trip to Belfast to study first-hand how these processes are managed.
Duncan's PhD was concerned with political lobbying in the field of English tourism policy. It considered the role and tactics of the 140 trade and interest groups that seek to influence, in some way, tourism and hospitality policy. It developed a framework to understand the alliances, tactics and strategies adopted in this extremely contested field and sought to explain government stances towards these groups and their wishes, and to explain the final policy outcomes.
His other main research interest is in urban tourism, looking at the processes by which tourism shapes the form and function of cities, towns and seaside resorts and the responses of the tourism industry and local governments in the form of policy, governance arrangements and city marketing strategies.
He has also recently become interested in how the tourism industry can become more professional, increase its standards of management, reduce its staff turnover levels, generate clear career progression paths and hence be taken more seriously as a career option by young people.
His role within the Division is to develop the research culture, starting with writing and then implementing both a research strategy and a PhD programme.
Fellow of the Organisation for Tourism and Hospitality
Fellow of Confederation for Tourism and Hospitality
Member of The Tourism Society
Member of The Chartered Institute of Marketing
Vice Chairman and Treasurer of Association for Tourism in Higher Education (2010 - present)
Member of Academic Council for Confederation for Tourism and Hospitality (2011 - present)
Member People 1st 20/20 Training and Education Committee (2011 - 2012)
Higher Education Adviser on Curriculum Development Panel of 14-19 Diploma (2007 - 2010)
Member of Royal Geographical Society / Institute of British Geographers Working Party on Tourism (Tourism Planning and Policy sub-group) 1998 - 2002
Advisor to the Local Government Association on Tourism and Regeneration, 2000
Working Party on the Assessment of Good Practice in Writing Tourism Strategies for the Association of District Councils (1997)
Academic Adviser to the Cross River Partnership, Central London (1996-8)