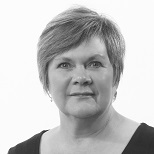 Dr Deborah Andrews
Associate Professor - Design
Engineering / Mechanical Engineering and Design
Deborah has over 20 years expertise in sustainable design and manufacture and is proud to be a chartered environmentalist.
In addition to teaching on undergraduate and postgraduate design and engineering courses, Deborah carries out enterprise and consultancy work for external clients. She is also actively involved in research and supervises industry and EPSRC-funded PhD projects with particular emphasis on design for sustainability, Life Cycle Assessment and the Circular Economy.
Deborah is currently the academic lead on CEDaCI, an Interreg NWE-funded project with partners in Germany, Netherlands, France to develop a Circular Economy for the Data Centre Industry. The multidisciplinary project is bringing together stakeholders from across the sector to increase reuse, recycling and reclamation of resources by designing for the Circular Economy, developing recycling technology and changing user behaviour.
Deborah's teaching subjects include: product and user-centred design, sustainable design and manufacture, design for the Circular Economy, Life Cycle Assessment, design communications and culture research skills and writing for design students.
Deborah's research interests include: Sustainable design and manufacture, Life Cycle Assessment (LCA) and carbon foot printing, The Circular Economy.
Member of the Materials and Sustainability (MS) research team and also collaborates regularly with Refrigeration and Air Conditioning Research.
Member of Interdisciplinary Centre for Storage, Transformation and Upgrading of Thermal Energy (iSTUTE) – EPSRC £5.2million grant EP/K011847/1withWarwick, Loughborough, Ulster Universities.
Resource Efficiency, New Designs for A Circular Economy: Technology Strategy Board (TSB) grant with industrial partners, The Bond Group, RD&T and Carbon Data Resources.
Successful PhD supervision includes EPSRC CASE funded research projects with HP (data centres) and the Bond Group (refrigerated display cabinets).
Lead academic on current and complete Knowledge Transfer Partnerships (KTP): Adande (Advanced Design and Engineering Ltd.), Eppendorf CryoTech, IDC (Industrial Design Consultancy), Chalmor Ltd, BBSA (British Blinds and Shutters Association).
Member, Institution of Engineering Designers
Incorporated Engineer (Engineering Council)
Fellow, Royal Society of Arts
Chartered Environmentalist, Senior Fellow Higher Education Academy
Peer reviewer European Science Foundation
Institution of Engineering Design representative for the Advisory Council for the Society of the Environment
Member of Scientific Committee E&PDE (Engineering and Product Design Education) conferences
All-Party Parliamentary Sustainable Resource Group, London
Environment and Sustainability Knowledge Transfer Network
Institution of Engineering Designers course and professional accreditation panels
Member of Scientific Committee E&PDE (Engineering and Product Design Education) conferences