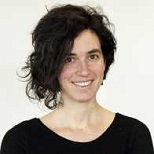 Dr Chiara Gattinoni
Lecturer in Chemical Engineering
Engineering / Chemical and Energy Engineering
Dr Gattinoni is a computational scientist with a background in Physics, Materials Science, and Engineering. Her research spans several aspects of surface science and engineering, from catalysis to functional materials to tribology.
The overarching aim of her work is finding solutions to environmental problems using new materials and chemical processes.
Before joining LSBU in September 2021, Dr Gattinoni held a Marie Skłodowska-Curie Individual Fellowship at ETH Zurich.
Chemical Engineering Processes 1
Computing for Chemical Engineering
Advanced Reaction Engineering
Dr Gattinoni's research interests are in surface chemistry, the main areas of hger work being catalysis and lubrication science.
In heterogeneous catalysis, she investigates the interaction of water and organic molecules with metals, oxides, and functional materials, uncovering the fundamentals of molecule-substrate interaction and designing materials and reactions for water splitting and degradation of toxic molecules.
In lubrication science, Dr Gattinoni focuses on the development of lubricant additives, and especially corrosion inhibitors, friction modifiers and antiwear agents.
See Dr Gattinoni's complete list of publications.
Royal Society of Chemistry
American Physical Society
Institute of Materials, Mineral and Mining