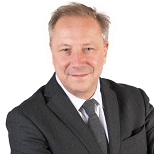 Dr Charles Graham
Senior Lecturer, Marketing
Business / Management, Marketing and People
Dr Charles Graham is a Senior Lecturer in marketing, with interests in long-term behavioural brand loyalty, competitive market structure modelling, and effective brand portfolio management.
After graduating from Cambridge, Charles spent nearly fifteen years in industry before becoming an academic. During that time he gained national and international experience in brand management, new product development and franchising, working with start-up and multinational businesses. He became an associate of the Ehrenberg Centre for Research in Marketing in 2007, and completed his PhD in 2013. Charles is a proponent of the principles of Marketing Science, and teaches the laws of marketing to students at all levels.
He has an MA in Strategic Marketing Management (Kingston) and a PGCHE. He is a Fellow of the HEA and an Adjunct Research Fellow at the Ehrenberg-Bass Institute, University of South Australia.
Charles currently teaches modules in Marketing Research, Marketing Strategy and Planning and Advertising and Promotion, and supervises undergraduate, postgraduate and doctoral research.
Charles' research agenda is focused on extending knowledge of the predictable patterns of repeat-buying into a strategic time frame. His research involves the scientific development and replication of empirical norms in consumer behaviour with benchmarking and predictive applications in marketing management.
Charles has reviewed for the Journal of Consumer Behaviour and the European Journal of Marketing. He is an external examiner at Harper Adams University and an Adjunct Research Fellow at the Ehrenberg-Bass Institute, University of South Australia. He has contributed to commissioned international research projects for Kimberley-Clark, AB-InBev and Mondelez.
Charles has consulted for social enterprise with Cockpit Arts, a leading UK craft-business incubator, and through several teaching and research projects. He has also consulted with Divine Chocolate, a pioneering Fair Trade brand. He recently completed a student-research project commissioned by the London Borough of Southwark to measure and report on high street vitality.
Charles is a proponent of live-case study teaching, engaging with business to bring commercial reality into the classroom. Live case studies are an effective way to develop student employability attributes, and to disseminate research findings back to the sponsor organisations. When written up, these detailed teaching cases create a valuable continuing resource widely shared with colleagues.
Teaching case studies
2015: Forever Young? Expanding the Dr Pierre Ricaud skincare brand to the UK market
2014: Charging the earth? Sustainable power for hand held devices, anytime, anywhere
2013: Divine Chocolate. The battle for salience in the UK confectionery market
2012: Could Stenders clean up on the UK high street? Expanding a masstige franchise (Chosen as the first case for the Network of International Business Schools Case Competition, 2013)
2011: Divine Chocolate. Repositioning an ethical brand
2010: Unilever FoodSolutions. Communicating brand value through independent food service channels. Hellmann's and Flora
2009: Uniliver FoodSolutions. Can PG squeeze another cup from the UK tea market?