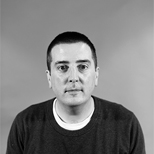 Dr Ben Lishman
Senior Lecturer in Mechanical Engineering
Engineering / Mechanical Engineering and Design
Dr Ben Lishman is a Senior Lecturer within the Division of Mechanical Engineering and Design, teaching solid mechanics, finite element analysis, and engineering principles. As a researcher, he is interested in the material properties and solid mechanics of ice, in the Arctic and elsewhere.
Ben is a Senior lecturer in mechanical engineering and design, with teaching expertise in solid mechanics, fluid mechanics, maths, control, linear and digital circuits, 3D modelling (CAD) and finite element analysis, as well as general engineering. He teaches introductory courses for both Mechanical Engineering and Engineering Product Design, as well as later courses in design, solid mechanics and finite element analysis.
Ben is an all-rounder: he has a Masters degree in electrical and information engineering, a PhD in fluid mechanics, and broad postdoctoral experience in solid mechanics. His roots are in engineering, but he has also worked in geography and earth science departments.
Ben's recent research investigates the properties of ice. This work is relevant to, for example, Arctic engineering and design, climate science, earthquake mechanics (through analogies between rocks and ice), and winter sports. Specific recent projects include designing sensors to go under the Greenland Ice Sheet and new runners for the UK Skeleton team.