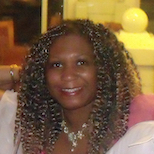 Diane Blake
Senior Lecturer in Midwifery
Health and Social Care / Adult Nursing and Midwifery
Diane is a Senior Midwifery Lecturer in the Department of Health and Social Care, Nursing and Midwifery. Diane specialises in Newborn and Infant Physical Examination, Normalising Midwifery Care, Neonatal Care, and has been involved in research. Diane has several years of academic leadership, publications and a speaker at conferences. Diane Teaches across Pre-registration curriculum for the 3 year and shortened programmes.
Diane is the module lead for Normal Midwifery Practice, level 6 and teaches: Reflection on normal midwifery practice, Physical, psychological, cultural and socio-economical influence on normality, Policy drivers, evidence, guidelines and professional guidance, Critiquing the definitions of: high and low risk pregnancies and births to name a few. Diane is also the module leader for Midwifery care of the Compromised Neonate and The Compromised Neonate at Level 5/6 respectively, teaching: Care of the infant undergoing transitional, special and high, dependency care, Recognition, treatment and care of congenital and other anomalies, Neonatal infections, Hypothermia & neonatal cold injury, Low birth weight infants, Inborn/metabolic disorders. Birth injury, Jaundice, Hypoxia and neonatal convulsions, Acid base balance and Resuscitation of the newborn to name a few.
Diane is a referee for Practicing Midwife and the British Midwifery Journal.