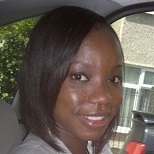 Denise Harvey
Joint Course Director
Health and Social Care / Social Sciences
Denise started her professional career working within Public Health leading on the Healthy Schools Agenda in Havering, Barking and Dagenham in 2001. Denise pursued a qualification in social work in 2003 when she qualified as a social social worker in 2005. With over 21 years' experience working within various children and families services Denise has spent the last 13 years in various senior management posts, where she managed large teams and budgets.She has extensive experience of working with high risk offenders as well as managing high profile government projects. Her area of interest is risk and decision making within youth/criminal justice systems and is currently undertaking her PhD in this area.
Denise has been a key member of the research team on a British Academy funded study of professional decision-making in child protection, the Seeing Through the Eyes of Experienced Practitioners (STEEP) project. Denise is also currently involved in a GSTT funded research project looking at the Court liaison and diversion scheme for people with Mental Health/Neuro-disability Disorder.
Denise currently teaches Undergraduate Law for social workers and uses her practice experience in youth justice, safeguarding and care proceedings to make the lessons practice focussed.
Denise has been part of 3 major research projects since 2018, 2 of which sit across different departments within HSC (STEEP, GSTT and Burdett). Denise is currently undertaking her PhD research which looks at risk and decision making within youth justice and how we can use technology in decision making.
Registered Social Worker with Social Work England
Member of BASW
Member of the Institute of Leadership and Management
Denise is the Co-Chair of the Black Kidney Community Panel. She also undertakes Independent Regulation 44 Inspections of Children's Homes and is a Trainer and Management Consultant for private social care organisations.