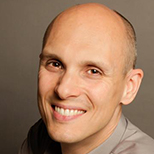 Dr Daniel Kolubinski
Lecturer; Course Director, MSc Addiction Psychology and Counselling
Applied Sciences / Psychology
Dr Dan Kolubinski is a Lecturer in the Division of Psychology, School of Applied Sciences and Course Director of the MSc Addiction Psychology and Counselling. He specialises in the field of mental health, and his main research focus is on the study of metacognition and self-critical rumination.
Dan's research has focused primarily on the metacognitive processes involved in self-critical rumination, which explores the beliefs that we hold about our own internal self-critic. This has involved developing an understanding of the justifications that we use for beating ourselves up upon making a mistake and identifying the role that the belief that such thoughts are uncontrollable play on levels of self-esteem. Methods used encompass various qualitative and quantitative analyses.
Dan joined LSBU in 2017. He completed his PhD in Psychology at LSBU in 2019 under the supervision of Professor Marcantonio Spada. Prior to working at LSBU, Dan has been working as a Cognitive-Behavioural Therapist, and couples therapist since qualifying with his Master of Arts in Counselling Psychology in 2005.
BSc Psychology
Counselling Psychology and Psychotherapy
Psychology of Mental Health and Distress
Psychology of Sex, Gender and Relationships
MSc Addiction Psychology and Counselling
Advanced Theory and Practice in Therapeutic Counselling
Theoretical Foundations of Addiction and Counselling Psychology
Therapeutic Counselling Theory and Practice
MSc Mental Health and Clinical Psychology
Exploring Mental Health and Distress
Introduction to Clinical Skills
Accredited CBT Practitioner, British Association for Behavioural and Cognitive Psychotherapies
Associate Fellow, Advance Higher Education
Registered Member, British Association for Counselling and Psychotherapy