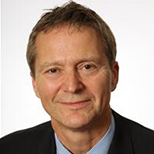 Chris Barnham
Visiting Fellow, Centre for Educational Research
Chris Barnham is a Visiting Fellow in the Centre for Educational Research. He is a policy and strategy consultant and writer, and former senior civil servant with extensive experience in delivering policy and change in education, children's services and employment.
In 2008 he won his department's award for policy delivery, for cross-government work culminating in publication of a ground-breaking White Paper on integrating training and employment programmes to help disadvantaged people into sustainable jobs.
Chris has extensive experience of working closely with ministers, excellent written and oral communication skills, and a good reputation as a motivational leader, people manager and performance coach. He has a strong track record in a variety of public policy areas, for building effective partnerships, generating creative policy ideas and building them into significant new programmes. Examples include:
As Head of the Social Inclusion and Offenders Unit, Chris reformed the previously poor quality prison education through a joint project, involving three departments and four delivery organisations, and wrote a Green Paper on reducing re-offending through skills and employment, signed by three secretaries of state.
Working for Southwark Council, Chris devised a new approach to youth crime to meet the challenge offered by the November 2000 death of Damilola Taylor. He led a multi-disciplinary review to develop a new youth strategy, and won commitment from politicians, Council services, police, other partners. The new programme helped Southwark secure beacon status and was commended as a model by police and central government.
As Head of Welfare to Work Division in the Department for Education and Employment, Chris designed and delivered key new programmes, including the New Deal for Lone Parents, Employment Zones, and innovative pilots to bring together employment and benefits delivery.
Chris was lead official on numerous government policy documents, including:
Opportunity, Employment and Progression: Making Skills Work
Reducing Re-offending Through Skills and Employment
More Great Childcare: Department for Education publication on policy for early education and childcare, January 2013