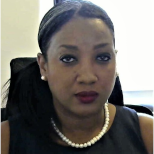 Catherine Kimber
Lecturer
Applied Sciences / Psychology
Dr Catherine Kimber completed her PhD in 2019 at the University of East London. In the final year of completing her PhD, she joined LSBU in 2018 as a research fellow specialising in e-cigarettes and smoking-related research. Catherine is currently a Lecturer in the division of Psychology in the School of Applied Sciences and is a member of the Centre of Addictive Behaviours Research (CABR).
Her PhD explored the theory of self-titration, compensatory behaviours in the context of smoking and e-cigarettes. The focus of her work is to further the understanding of the effects of nicotine on smoking behaviours and on abstinence-related symptoms and, to develop smoking cessation intervention components and test their effectiveness as well as exploring effective ways to communicate public health messages on the relative risks of nicotine and e-cigarettes (EC). She is particularly interested in delineating the rewarding and reinforcing value of nicotine versus non-nicotine smoking and vaping cues.
BSc Psychology
Psychological Research Methods 3
Psychopharmacology
MSc Addiction Psychology and Counselling
Research Methods in Professional Practice
Theoretical Foundations of Addiction Counselling and Psychology
Dr Catherine Kimber has a particular interest in applying a Harm reduction approach such as the use of reduced risks products e-cigarettes (EC) to tackle the harms of tobacco more especially for 'hardened' smokers who had been unsuccessful at quitting with more conventional stop smoking aids.
She has received funding from Cancer Research UK (CRUK) as a principal investigator to explore the effects of nicotine concentrations in JUUL EC on smokers' subjective effects and abstinence-related symptoms using biomarkers.
Some of her recent collaborative projects include a CRUK-funded project, developing and testing health warning labels on EC packages in order to better communicate the relative risks attributed to e-cigarettes compared to smoking. Other work include a Medical Research Council (MRC) funded project which is set to Identifying effective intervention components in a randomised optimisation trial to support smokers to quit using EC; other related work includes i) developing of health text messages to support quit using EC; ii) investigating the relationship between selective attention to health warning messages and perceptions of harms vis-à-vis EC.
Her PhD titled: 'Electronic Cigarettes: Puffing Topography and Self-titration - the Importance of Nicotine Concentration, User Experience and Device Characteristics' was the first to provide direct empirical evidence of compensatory puffing in e-cigarette users.
Her work has been cited in the House of Commons Science and Technology Committee Seventh report on 'E-cigarettes', in Public Health England (PHE) reports and CRUK briefings. She has co-authored numerous papers as part of consultations to the All Party Parliamentary Group (APPG), including in response to the revision of the EU Tobacco Products Directive in the advent of Brexit.
Chartered Psychologist, British Psychological Society
Graduate member, Society for Research on Nicotine and Tobacco
Member, Society of the Study of Addiction